"In Latin America and the Caribbean we have an estimated 60 million undernourished, hungry people. The growth from 2019 to 2020 was 14% (…) more or less in a year it grew half of what it grew since 2014 "Meza said Thursday afternoon at his Asunción office.
"And the main concern we have is the issue of the waves associated with the levels of vaccination and the efficiency of vaccination (…) that may further reduce income and the possibility of access to food, increasing the hungry, "he added.
Latin America and the Caribbean, a region that concentrates around 10% of the world's population and one of the most unequal on the planet, registers close to 20% of global coronavirus cases. 80% of the population lives in urban centers, which facilitates the spread of the virus.
There have been at least 272.3 million infections and 5.6 million deaths reported worldwide from this virus to date.
The latest FAO data indicates that Haiti has the highest level of undernourishment in the region with 46%, while Venezuela has the highest level in South America with 27.4% compared to a previous moving average of 22.2% in 2016 / 2018.
Argentina reached 3.9%, with a sustained increase in the last six years until 2020, while in Bolivia, the percentage of people who go hungry is 12.6%, a mark considered high for a country with an agricultural vocation important, according to Meza.
Another of FAO's concerns is food insecurity, which affects almost 42% of women in the region, compared to 32.2% of men, a gap that has increased significantly since 2019 and affects women in particular. of the rural sector.
"The gap will always be there and the more acute the economic situation, it will widen, especially if the prediction is that next 2022 we will have a situation that will once again question our economic system, with lower income and greater economic crisis ", stressed Meza.
Source From: Ambito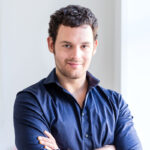 David William is a talented author who has made a name for himself in the world of writing. He is a professional author who writes on a wide range of topics, from general interest to opinion news. David is currently working as a writer at 24 hours worlds where he brings his unique perspective and in-depth research to his articles, making them both informative and engaging.