The head of the political council of the Ukrainian party "Opposition Platform – For Life" Viktor Medvedchuk believes that the court illegally extended his house arrest in the case of coal supplies from Donbass. He announced this on December 17.
According to the politician, the court should have refused to satisfy the appeal of both the prosecution and the defense, since the measure of restraint in the form of detention under house arrest cannot be applied for more than six months, which expired in November.
"The criminal prosecution against me is illegal, the accusations and arguments used by the prosecution are off the hook and are unacceptable. In accordance with procedural legislation, the measure of restraint was chosen illegally, extended illegally, "Medvedchuk explained his position to journalists after the court session.
The politician also said that the persecution against him is politically motivated, and the situation in the country has signs of a dictatorship.
"We already have all the signs of a criminal dictatorship that has been introduced by the authorities, I affirm this as a person who is an expert in the field of law, state building and public administration," Medvedchuk said.
Earlier that day, the Kiev Court of Appeal refused to overturn the politician's house arrest in the case of coal supplies from Donbass. The court did not satisfy the appeals of both the prosecutor's office and the defense. The decision is not subject to appeal.
At the same time, the deputy of the Verkhovna Rada Renat Kuzmin on December 17 announced an attempt to frame Medvedchuk. He noted that the politician was informed about the postponement of the consideration of his case, but the court opened the session anyway. Thus, according to Kuzmin, they tried to accuse Medvedchuk of evading court appearance.
On November 2, Medvedchuk said that the case against him on treason and the embezzlement of national resources in Crimea had been falsified by the Security Service of Ukraine. According to him, the court's decision to choose a preventive measure is illegal and there were no grounds for this.
According to the investigation, in 2014 Medvedchuk organized the supply of coal from the territory of Donbass not controlled by Kiev in collusion with the top leadership of Ukraine.
As Medvedchuk noted, the prosecution has no evidence of his guilt in the alleged crimes. He stressed that "politically motivated" charges were brought against him.
Source: IZ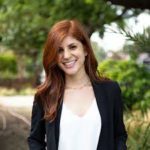 Jane Stock is a technology author, who has written for 24 Hours World. She writes about the latest in technology news and trends, and is always on the lookout for new and innovative ways to improve his audience's experience.