From the 1980s to the present, inflation in the US has been mostly moderate, with some periods of high inflation such as the 1990s and the 2008-2009 recession. He Inflation control has become a priority for the Federal Reserve (FED), and has used various mechanisms to control inflation such as monetary policy, to influence the money supply and interest rates. By raising interest rates, the Fed reduces the supply of money and the demand for goods and services, which can help control inflation.
Annual inflation rates in the United States over the past 5 years, based on data from the US Department of Labor:
2017: 2.1%
2018: 1.9%
2019: 2.3%
2020: 1.4%
2021: 7.0%
2022: 6.5% (estimated)
As can be seen, inflation in the United States has fluctuated in the last 6 years, but in general it has remained at moderate levels until 2021. However, in the last year the inflation rate has increased significantly, largely due to the effects of the COVID-19 pandemic on the economy, increased demand in some sectors and the disruption of global supply chains. end of form
Which, if in 2017 we had 100,000 saved, today the purchasing power of those dollars has decreased 21.2%, that is to say that now for us they yield about 78,800 usd.
For this reason it is important that the dollars that it is so difficult for us to save and hoard are in safe, regulated investments that cushion, at least a percentage, the devaluation of that currency.
And what can be invested in in dollars in Argentina, and then let's talk about what is convenient…
1- Fixed term in dollars: yield on average in all banks in Argentina 2%, with a minimum average entry of USD 500.
2- Common investment funds in USD:
Dollar mutual funds are a popular form of investment in the Argentine financial market for investors who want to diversify their investment portfolios and protect themselves against inflation and the volatility of the peso.
Some of the dollar mutual funds available include:
Galileo Event Driven FCI
Cohen Fixed Income in USD
IAM Income Dollars (BIND)
Schroders Mutual Fund
Asset Management Consulting
Balance Savings in dollars
It is important to take into account that each investment fund in dollars has its own characteristics, investment policies, commissions and associated risks, so it is important to carefully read the information of each fund before investing. In addition, it is recommended that you consult a financial adviser for advice on which funds may be suitable for your investment objectives and risk profile.
On average they have yielded 3.5-4% per year and the minimum entry is USD 1,000.
3- Negotiable Obligations In Dollars
Negotiable Obligations (ON) in dollars are debt securities issued by companies and institutions that seek financing in the capital market and offer a fixed or variable interest rate to their investors.
Some of the recommended Negotiable Obligations in dollars are:
TGS 2025: TGS is an Argentine natural gas transportation and distribution company listed on the Buenos Aires Stock Exchange and the New York Stock Exchange. This bond was issued in 2018 and has a maturity of 7 years. Offers a rate of Fixed interest of 7.625% per year payable semi-annually.
Pampas 2026: Pampa Energía is an Argentine company dedicated to the generation, transmission and distribution of electrical energy. This bond was issued in 2018 and has a maturity of 8 years. It offers a fixed interest rate of 8.5% per year payable semi-annually.
Genna 2027: Gennia is an Argentine renewable energy company dedicated to the generation of electricity from renewable sources, mainly through wind projects. This bond was issued in 2019 and has a maturity of 8 years. Offers a fixed interest rate of 8.75% annual payable semi-annually.
IRSA 2028: IRSA Propiedades Comerciales is an Argentine company dedicated to the investment, development and administration of commercial real estate. This bond was issued in 2018 and has a maturity term of 10 years. It offers a fixed interest rate of 8.375% per year payable semi-annually.
Entering at today's prices and staying until maturity, these ONs give an average annual yield in dollars between 8-10%.
4- CEDEARS: (Argentine Certificates of Deposit) they allow investors in Argentina to acquire shares of foreign companies listed on international stock exchanges, such as the New York Stock Exchange. They represent a certain number of shares. In this way, investors can invest in internationally renowned companies, diversify their investment portfolio and gain exposure to different sectors of the global economy. Foreign companies listed on international stock exchanges that offer CEDEARs in Argentina include Apple, Amazon, Google, Coca-Cola, Microsoft, Visa, Tesla, and many others.
A portfolio that I recommend is the following:
This last portfolio of CEDEARs last year yielded more than 12% annual rate.
With these 4 alternatives you can see the different alternatives in which you can diversify the dollars we have saved. And which of the 4 are suitable? The ideal would be to be able to use all four in the proportion that our profile dictates. The fixed term has as against that we have to stay 30 days without being able to move that money, instead any of the other tools can be rescued or sold and in 48 hours the dollars are in the bank account again. As advice: look for liquidity and use alternatives that always adapt to our risk profile, always counting on the advice of a professional.
Economist (@elena.financiera)
Source: Ambito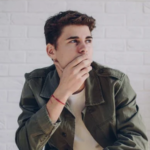 I am a 24-year-old writer and journalist who has been working in the news industry for the past two years. I write primarily about market news, so if you're looking for insights into what's going on in the stock market or economic indicators, you've come to the right place. I also dabble in writing articles on lifestyle trends and pop culture news.