Fixed Term: what the market shows
According to the consultancy LCG, 88.4% of the total terms were made for a period of less than 60 days. Currently, the average term of term placements is 53.4 days. According to the report, except for two months of intermittent "retail fixed terms have been contracting in real terms since October 2022".
Deposits in pesos from the private sector remained practically at the same levels compared to January (-0.3% real monthly), marking a slight growth in annual terms of 2.1%, continuing with the positive dynamics since January .
"In the interior, sight deposits increased at a real monthly rate of 3.7%, as a result of a joint increase in both current accounts and savings accounts (4.1% and 3.4% real monthly , respectively)," the consultant said in a report.
In addition, a contraction in annual terms of 2.2% was observed in February for the seventh consecutive month, decelerating more than 8 percentage points compared to January.
Meanwhile, after the growth of the month of January, term placements fell again recording a real monthly rate of -2.3% in February.
The dynamics of the month were motivated by wholesale placements that fell 2.5% real monthly as well as by retailers with a decrease of 1.5% monthly. As for wholesale loans, which had been growing since January, they began to show real falls in both December and February.
What can happen to the dollar?
All eyes are now on the dollar and the decisions of the Central Bank. Taking into account the stable month that the parallel dollars experienced, it is not ruled out that in March and April the dynamics could change due to several factors: firstly, the Central Bank's ability to accumulate reserves and, secondly, the inflationary dynamics.
"This, together with the 11 uninterrupted months of falling current account deposits, would reflect a certain decline in the demand for pesos, which could have effects on the exchange rate gap," LCG stressed.
In contrast to demand deposits, term placements grew 14.3% real annual. Regarding placements in foreign currency, these remained practically unchanged, with an increase of only US$1,000,000, staying at US$16.4 million, where 77% is on demand.
loans
On the other hand, after the drop in January, loans in pesos contracted again and did so at a rate of 2.3% real monthly.
Also, according to LCG, they fell 14.6% in annual terms, decelerating by 0.8 percentage points with respect to the rate observed during the previous month.
"All categories fell again compared to the previous month, standing out loans to companies that fell 1.4% real, driven by a fall in documents of 2.6% real monthly," the consultant said. In annual terms, they contracted by fifth consecutive monthwith a real rate of 11.6%, 1.9 percentage points less than the contraction in January.
For their part, the consumer credits they fell again for the second consecutive month and did so at a real monthly rate of 2.7%.
"This drop is explained by the contraction in credit card financing of 4% real monthly, almost 3 percentage points more than the variation in January"LCG stated.
In regards to the personal loansfell at a real monthly rate of 0.2%, being February already the 14th month of contraction.
In annual terms, consumer loans marked a drop of 15.4% in real terms, unchanged from what was recorded in January.
perspectives
"It is to be expected that sight deposits will continue to evolve below the price level of the economy, while time deposits may be negatively impacted by an eventual pronouncement of the exchange rate gap," LCG considered.
"Regarding loans, a scenario of less activity such as the one we expect for the current year will have a direct correlation to credit dynamics," he said.
"To this is added a higher and more restricted cost of financing as a result of a high interest rate and the uncertainty of an election year"he added.
"During the year, periods with better dynamics could be observed as a result of isolated policies to promote consumption such as Now 30," the consultant concluded.
Source: Ambito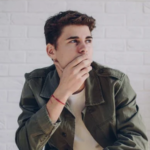 I am a 24-year-old writer and journalist who has been working in the news industry for the past two years. I write primarily about market news, so if you're looking for insights into what's going on in the stock market or economic indicators, you've come to the right place. I also dabble in writing articles on lifestyle trends and pop culture news.