The rise of interest rates of monetary policy that set the Central Bank (BCRA) -from 91% to 97%- has an impact on new fixed-term deposits in pesosa measure adopted by the Government to prevent the rise in prices from affecting savers.
Investing in a fixed-term deposit can add additional income to your pockets due to the interest it generates. For example, to obtain the equivalent of a minimum wage, which today is $84,512, you have to invest at least, which gives a slightly higher return.
How much does a fixed term yield with the rate of 97%?
In the case of deposits of up to 30 million pesos made by individuals, the new guaranteed nominal annual rate floor (TNA) will be 97% -previously it was 91%- for 30-day deposits, which represents a monthly return of 8.08% and 140.51% annual effective, in the event that the capital and interest obtained are reinvested every 30 days every month.
Fixed term with a rate of 97%: How much do I earn if I invest $100,000 in 30 days?
This means that If a person makes a fixed term for 30 days of $100,000, at the end of the term he will receive $108,083: the $100,000 that he had deposited at the beginning plus interest of $8,083.
If you decide at the end of that month to make a new fixed term for 30 days with the initial money plus the $8,083 earned in interest, you would obtain $116,762 at the end of the term, that is, the $108,083 deposited at the beginning of the month plus interest of $8,679.
In case there are no changes in the interest rate during the next year, if at each expiration date the person made a new fixed term for 30 days with the initial capital and the interest earned, in 12 months he would have $240,510.
That is, the $100,000 initially deposited plus interest of $140,510.
Fixed term with a rate of 97%: How much do I earn if I invest $1,000,000 in 30 days?
In the same way, If $1 million is invested in a fixed term with a rate of 97%, the 30-day profit is $79,726.03.
For deposits of more than $30 million made by companies (legal entities), the guaranteed minimum rate will be 90%, which represents an effective annual rate of 138%.
Banks also offer fixed terms "UVA + 1%" precancellableas an investment option at a positive real rate for savers, since they offer a minimum annual rate of 1% on the interest rate equivalent to the Consumer Price Index reported by INDEC plus the annual rate of 1 percent.
This mechanism makes it possible to maintain the purchasing power of savings and beat inflation by one point, if the contractual term of 90 days is met.
The particularity of this product is that it has the option of pre-payment after 30 days, although with a lower interest rate than that granted by traditional fixed terms, which is currently 91.80%.
It is compulsory for all banks to offer fixed terms "UVA + 1%" in home banking through all means, either in branches with a physical presence or through electronic platforms.
Source: Ambito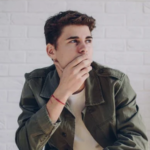 I am a 24-year-old writer and journalist who has been working in the news industry for the past two years. I write primarily about market news, so if you're looking for insights into what's going on in the stock market or economic indicators, you've come to the right place. I also dabble in writing articles on lifestyle trends and pop culture news.