the company of digital payments of oula submitted a report on the investment decisions of women and revealed that they are oriented towards safe, savings and value protection instruments when investing, since 56.7% of those surveyed admit having a investment profile "conservative", while, in men, only 39% identify with that group.
The study carried out by the company aims to investigate in the way women invest, the instruments they choose and the motives and goals they establish. Its construction had two stages: on the one hand, a quantitative analysis in which the set of mandatory "investor profile" surveys of all people who invest in Ualá was taken as a reference and, in addition, a demographic analysis by gender of the multiple investment instruments available, and a series of specific surveys was carried out with more than 800 women investors of the application.
Likewise, it was complemented with a qualitative analysis, based on personalized interviews with women and men investors.
"There are clear differences in the way women and men make their investment decisions, in terms of objectives, risks and economic priorities. They mostly have an investment profile of low risk, conservative or at most moderate. They prioritize the securitythey protect their capital against adverse contexts and accept a lower return in order not to take considerable risks", indicates the report of oula.
The investment profile and gender
57% of women is defined with a conservative risk profile, 43% moderate and only 0.5% risky. While the conservative investor looks for safe and familiar options in order not to risk her capital, the moderate assumes a small dose of "controlled" risks. In the case of male investors, the conservative profile is reduced to 39%, the moderate is 58% and the aggressive is 3%.
How women invest
The vast majority of women have chosen Common Investment Funds (FCI) low-risk in first place, followed by interest-bearing placements such as Fixed deadlines and also the purchase of Blue Dollar or MEPwhen deciding where to invest your capital.
When analyzing how they invested in the different instruments offered by the Ualá ecosystemit can be deduced that 8 out of 10 chose to operate only in FCI, a marked trend that contrasts with other options such as CEDEARs, MEP Dollars or others.
What motivates women to invest
Regarding the reasons for investing, 29% of the women consulted stated that the objective was protect your capital of the loss of purchasing power caused by the inflationwhile another 29% stated that the motivation stemmed from the desire to learn how to invest starting with small amounts. In turn, 25% did so to save and preserve the purchasing value of their money, 15% to obtain a additional rent to family income and only 2% with the objective of dollarize.
As far as practice is concerned, the differentiated selection of the investment instruments available through oula reflects the contrast between investor profiles: in the FCI it is observed that the 57% of people who invest are menMeanwhile he 43% are women. However, this disparity widens significantly in the case of MEP dollar, where 74% of investors are men, in contrast to 26% women; and in CEDEARswith 76% of investors being men and only 24% being women.
"From oula we bet that more and more women be protagonists of your financial life. Convinced that people with financial knowledge have greater chances of improving their quality of life, we want that talking about money is not a taboo. We already did it through Ualá classroomour space of financial educationand with this report we seek to provide concrete data to continue giving it visibility", they point out from Ualá, through the report.
Source: Ambito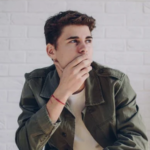 I am a 24-year-old writer and journalist who has been working in the news industry for the past two years. I write primarily about market news, so if you're looking for insights into what's going on in the stock market or economic indicators, you've come to the right place. I also dabble in writing articles on lifestyle trends and pop culture news.