According to the World Economic Forum, cyberattacks are one of the most significant risks facing economies today, and are on the rise as new technologies are developed. In this sense, it is important that banks incorporate tools to increase the security of the digital channels they offer their customers, but without compromising the user experience.
Without security there is no financial transaction, we like to say at Veritran. This is key, since in order to achieve higher levels of security, there are several protection mechanisms that financial companies can adopt to provide their customers with greater confidence when they are doing their daily transactions.
Specifically, biometrics is emerging as a practically infallible technology as far as security of operations is concerned, especially in the field of digital banking. It is a technology that uses the physical characteristics of people and their behavior patterns to confirm their authenticity, instead of using passwords when making a transaction. It has different possibilities of use: concretion of payments, acceptance of new products, recovery of passwords. This tool provides a higher layer of security, capable of validating a person's identity and carrying out a life test in a simple way and in just seconds.
Currently, most financial institutions use 2D biometrics, which implies a risk since it has many weaknesses in terms of protection and can be easily violated, unlike 3D. The 3D biometrics It has international security certifications, a plus when it comes to guaranteeing the protection of users when carrying out their financial operations.
In any case, although there is no mechanism that guarantees the total elimination of cybercrime, the multiplicity of information security mechanisms increases the chances of combating these situations.
This is why the combination of solutions such as biometrics with others such as soft-token is so important. The soft-token serves as a double authentication factor, since it offers an additional validation method through an OTP (One Time Password) or single-use password, which intensifies the levels of user protection when authorizing use or access to your account through the verified device.
Push notifications also provide another control mechanism for the user, since it allows them to request their approval through text messages, emails or notifications in the application itself. At the same time, they report real-time movements on the activity of the account or cards, through notices and alerts that reach your mobile device, with the function of warning about possible fraud or unauthorized use of a person's money.
Today, banks must therefore have security mechanisms that guarantee that, even if a cybercriminal can access a user's data, this does not put their privacy or that of their funds at risk. This challenges the current paradigm where many financial institutions, to avoid fraud, carry out restrictive strategies, placing limits on users when operating, which does not solve the underlying problem.
The challenges in terms of cybersecurity are increasing more and more, since cybercriminals are becoming more sophisticated by the day. But robust security and a flexible user experience are the key pillars that every bank must ensure to face it and maintain its leadership.
CCO of Veritran, a global technology company, a pioneer in the development of digital solutions for the financial industry.
Source: Ambito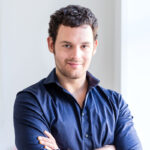 David William is a talented author who has made a name for himself in the world of writing. He is a professional author who writes on a wide range of topics, from general interest to opinion news. David is currently working as a writer at 24 hours worlds where he brings his unique perspective and in-depth research to his articles, making them both informative and engaging.