"Looking back can point the way."
I believe that "the poor musician is richer than the deaf millionaire."
Today I will refer to an Argentine musician, who during many of his 71 years of life, carried the weight of the scarcity of resources together with the enormous wealth of his unique musical talent.
His name was Oscar Aleman and he has been watching us from heaven for several years, as he passed away on October 14, 1980.
His family was made up of 5 male brothers –all with great musical aptitude- and 2 females.
The father decided to form a jazz group with his 5 sons and they went to try their luck in Brazil, leaving the 3 women alone in Chaco.
Fortune did not smile on them in Brazil.
Eventually the group broke up. But they lacked money to be able to return.
And at that moment came painful news. His mother had died.
The father, harassed by remorse, committed suicide. Oscar Alemán was only 8 years old and he stayed in Brazil, even without his brothers, who returned. He was left completely helpless, in the Brazilian city of Santos. Someone had lent the boy Oscar a Cavaquinho, which is a small guitar with only four strings that he –without yet knowing a single musical note- struck from the outset with great skill.
A few years passed and he got a very modest contract in a nightclub in the port of Santos where he could eat and had a place -in the same place- to sleep.
There he met Bueno Lobo, a Brazilian guitarist, a good musician and a very honest person. He took pity on the young man who had already learned early that "one does not run away from loneliness. Because he takes…"
Time went on.
The beginning of success and the possibility of traveling to Paris occurred.
One test and he already joined the famous Josefina Baker group as a great international figure.
They spent ten more years there.
Germany invaded France and something very painful came to him that he had never thought about: the contempt of some.
Nazism, which maintained the superiority of the Aryan race, had occupied Paris. And he was black and therefore inferior, for the mentally blind.
After 20 years in Europe, he decided to return to his Argentina and formed a successful quintet here under the label "Oscar Aleman y su Orquesta de Swing".
He quickly conquered a wide spectrum of the public.
Theaters, radios, nightclubs competed to hire him.
He felt happy and serene. He had already turned 50 when an inexplicable artistic indifference condemned him to oblivion for 10 years.
It was another episode not easy to handle.
He was 63 years old when the backstage lights came on again for him. And until his death on October 14, 1980, he was not abandoned by success or the affection of his people who understood all his artistic value that resists -this is a personal opinion- comparison with the greats of universal jazz such as Louis Armstrong or Duke ellington.
And a final aphorism for Oscar Aleman whose life was marked by lights and shadows.
"The curtain of life is not raised by applause."
Source: Ambito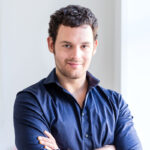 David William is a talented author who has made a name for himself in the world of writing. He is a professional author who writes on a wide range of topics, from general interest to opinion news. David is currently working as a writer at 24 hours worlds where he brings his unique perspective and in-depth research to his articles, making them both informative and engaging.