The digital age It continues to revolutionize the way of learning. Speed ​​up the necessary transformation of the format of education traditional to give way to a new paradigm that expands opportunities as well as adds challenges.
The availability and access to technology make it easier to put more and more young people in the center of their learning process, so that they are not passive subjects, but instead become the protagonists of his formation. That is why it is essential to drastically reduce the digital divide, which generates enormous inequality between those who can access technology through devices and connectivity and those who cannot.
It's a Key moment so that educational institutions ask themselves if they are educating their students to live the challenges that they will have to face in the short term. The advantages of digitization are huge for their recipients – helps build the ability to learn autonomouslydemocratizes access to information, enables greater customization, trains the necessary skills for the world of hybrid work, and can be an element that increases motivation to learn and awaken vocations for the jobs of the future (which are already part of the present), among other fundamental aspects.
Of course, this is a great challenge for teacherswho need to incorporate these new tools and adapt teaching methods to guarantee a learning experience effective. They are the ones who bear the main responsibility in this challenge, and who, understandably, face many doubts and questions. But these concerns are mostly related to the misuse of technology and the fact that, in many cases, the familiarity that students have with devices exceeds that of adults.
To make a contribution to that need the ArgenTec Club was bornan initiative of argencon that seeks to continue generating the conditions that favor the digital talent training. The purpose of the Club is facilitate access to free online courses that help to reach basic and intermediate levels of knowledge in a wide variety of technological topics, one of the strategic areas to adapt the productive matrix of the country to the increasingly competitive demand for added value in the world.
There is no doubt that education is the main engine of social mobility. Let us not deny our young people the possibility of developing their capacities to the maximum, of building life projects that allow them to achieve their full development in the world that they have to live and build. No digital learning gap, the future belongs to you.
Director of the AgenTec Club
Source: Ambito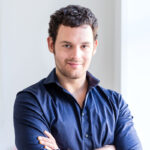 David William is a talented author who has made a name for himself in the world of writing. He is a professional author who writes on a wide range of topics, from general interest to opinion news. David is currently working as a writer at 24 hours worlds where he brings his unique perspective and in-depth research to his articles, making them both informative and engaging.