Argentina is another type of country, different from the one examined in the basic economic and business bibliography. Has remarkable features that a standard economist does not operate, a university professor, nor many CEOs. Nor did an Argentine businessman who "knows how to make money" take advantage of the State, because in certain cases, "knowing how to make money" is a euphemism when we delve into the strategies used. You can be rich based on selling black, smuggling, failing to comply with State concessions, falsifying sworn statements, winning bids through bribery, entering into moratoriums and laundering for evasionetc…
The factors that have the greatest impact on the success of an Argentine economic program are linked in the first place to achieving general welfare.
The welfare state, what we could see in a southern European citizenry, with 3 times the GDP per capita of Argentina, having gone through two wars, without such strong unions and less dynamic social movements. In our country there is a multitude of Argentines who have an extraordinary awareness of their political and social rights. The rest of the macroeconomic issues could be common factors to all the economies of the system.
In Argentina, economic programs last longer when the needs of the citizens are unsatisfied, which is why the last government of Cristina Fernández de Kirchner was stuck for four years. It was not paradise and there was a long way to go-according to Macri, 20 years were necessary. But much progress had been made in income distribution. When there are still demands waiting to be met, better results are achieved than when they change. Example: in 2005 the demand of a common man was to have a car and cheap fuel. His claim in 2015 was "more security" and even "strong hand" because a wheel was stolen from the car he bought in 2006.
THE EXPLOSION OF THE DOLLAR WAS A MATTER OF TIME
"Everything has its opportune moment; there is a time for everything that is done under heaven…" (Ecclesiastes).
The multilateral real exchange rate is equivalent to the value of the local peso with respect to a basket of currencies and determines to some extent the degree of competitiveness of a country's economy.
In Argentina, the behavior of the external sector in 2016, after a mega devaluation, exhibited a negative contribution to GDP of (-0.7) points, where the most worrying thing was the behavior of imports, which grew 5.4%-instead of falling 12%. as in 2014-, subtracting 1.3 points from the GDP variation for the whole year.
In April 2017, the dollar traded at $15. In 2002, the dollar quoted the equivalent of what April 2017 would represent $38, and the real bilateral exchange rate (of 1 dollar), cost more than $42. When we took the 20-year average, the real multilateral exchange rate, including the dollar "pressed" from the Convertibility for four years-1997, 2001-, would trade at $22. This was about 28% less, or let's say 40% real appreciation of the peso. If the historical average since 1960 is considered (excluding the two hyperinflations, it cost 33% less, or had a 50% appreciation). From 2003 to 2009 to the average, April 2017 a dollar would be around $30. To equate to the devaluation of Kicillof it had to be at $22 (that level would require another new devaluation of 45%), accumulating 122% devaluation in 16 months.
Inflation, fiscal and monetary situation, indebtedness
With almost 10% cumulative inflation in just one four-month period, it was not very clear how it would reach 17% in all of 2017. The IMF with maximum moderation already spoke of 25.6% and the damage was self-inflicted because tolls increased by 50%, 80% electricity, etc. It is not possible to raise all rates and expect the CPI to drop.
In any case, primary spending, without counting economic subsidies, rose 41% until July. The government continued to finance itself heavily debt issuance, generating a considerable interest charge that fiscal deficit increased.
National, provincial and international debt.
"…debtors are slaves to their creditors". (Proverbs 22:7b0, The Bible, NIV)
Minister Caputo placed 22 billion dollars in 3 months. By entering such an amount of dollars, Argentina surpassed two terminal records set by Fernando De la Rúa in December 2001: 1) more exchange delay and 2) more debt in dollars. Let us always remember that when a derailment occurs and the debt is made up mostly in dollars (eg: De la Rúa and Macri), the debt/GDP ratio can skyrocket to the extravagant and can include default. At that point, if after the elections the Argentine debt takers hesitated, the IMF could be the lender of last resort. The truth is that, if he did not decide to help immediately with 25,000 million dollars in 2018, we would have the default of the private public debt. Well, that's how it was, the economic team desperately ran for help. Scenarios like 2017, were going to meet a single address (Washington DC) because sooner or later dollars would start to become scarce and financing would disappear. We said it from Diario Registro, but we did not have much impact.
Activity
In 2016 private consumption fell 1.5% and investment collapsed 5.5%. The recession had been different from other recessions. In proportion, domestic demand fell less, although this was the only recession where consumption and investment contracted, and imports increased at the same time. Unknown situation in 18 years. This was another cause of the problem of the Argentine industry. There were many branches that had been falling for two consecutive quarters-recession-as: food and beverages, chemical products, petroleum refining, rubber and plastic products, metalworking, cigarettes, paper and cardboard, construction, basic metals, publishing and printing, textile inputs. The industrial recovery was not obvious, there was no indication of a long-range vigorous recovery like that of the 2003-2011 period, which still overcame the great world recession, with the tragic semester in between (last quarter of 2008 and first quarter of 2009 ).
The economy once again became extremely vulnerable, no recovery was perceived, at most it was expected that it could achieve some leveling off until the elections arrived (October 2017).
The recession was unusual, because it was a recession with an ultra-expansionary fiscal policysupposedly in order to spur aggregate demand, but at the same time with contractionary monetary policyin order to stop inflation that did not subside, rather increased.
Annualized inflation exceeded the level provided by private consultants at the time of Cristina Fernández de Kirchner, which could deepen the drop in economic activity. Any textbook says that you get out of a recession with a combination of expansionary fiscal and monetary policies.. The less the government focused on short-term emergencies, the greater the risk that its preference would decline in the next midterm elections. On the other hand, if they were aiming for the long term, they would need confidence to attract investment and grow sustainably. They were doing the complete opposite.
Productive investment only returns when the exchange rate is competitive, the interest rate is low, and credit is abundant. In order for the investments to arrive, the fiscal deficit had to be meager, and it was not advisable to exhibit copious social protest or repression to stop it. The government of Fernando De la Rúa and Patricia Bullrich reported the alleged ungovernability of the democratic system.
At that point, the most frequently asked questions in the market were: – How much? and when? – The great majorities that voted did not find out. (To be continue)
Graduate Professor UBA and Masters in private universities. Master in International Economic Policy, Doctor in Political Science, author of 6 books.
Source: Ambito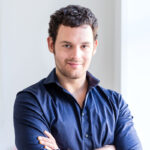 David William is a talented author who has made a name for himself in the world of writing. He is a professional author who writes on a wide range of topics, from general interest to opinion news. David is currently working as a writer at 24 hours worlds where he brings his unique perspective and in-depth research to his articles, making them both informative and engaging.