By Néstor Álvarez, administrator of the National Entity for Water Works and Sanitation.
He water It is a determining factor for social, economic and social development. environmentso it should be a sustainability objective to eradicate the poverty and food insecurity, among other problems.
When we refer to water we speak of a human resource that crosses all sectors and borders. This is affected by economic development, lifestyle changes and different consumption patterns, aligned to a growing world population.
All nations take note of its relevance and are aware that in many parts of the world access to drinking water is still delayed, which is why it is a challenge that calls upon all of us.
From our place, the National Entity for Water Sanitation Works (ENOHSA)and in line with the policies of the Ministry of Public Workswe work daily to bring a better quality of life to the Argentine population through works that have changed the lives of citizens.
In pursuit of achieving a sustainable way of eradicating poverty, food security and resilience to natural disasters, management has focused on improving the productivity of water integrated into the water resources.
Currently, 1,051 water and sanitation works are being worked on, and we expect that number to increase considerably by the end of 2023. All these works are accompanied by different impact studies, in order to continue working on the effective expansion of water and sanitation coverage. .
We are talking about benefits for some 2.5 million people since December 2019. That total population has managed to access drinking water, while a total of 3.1 million people throughout the country have been reached by sanitation works.
Within the framework of the commitment that we assume in the management of the most important human resource, we have the honor of participating in the United Nations Conference on water in New York, commemorating World Water Day.
At this summit, the issues that make up the Sustainable Development Goals (SDGs)mainly number 6, which seeks to "guarantee the availability of water and its sustainable management", among other issues such as health, food sovereignty and the conservation of ecosystems.
We exposed our incalculable commitment to the SDGsmarking the budget increase carried out by the Ministry of Public Works by 435% compared to the previous administration, as well as highlighting the support of international organizations such as the Inter-American Development Bank (IDB) which represents 51% of our funding source, or the International Bank for Reconstruction and Development (IBRD) which represents 31%.
However, under the current investment figures, the goals can only be met in 2037, given that the annual financing budget is USD 1,400 million. To achieve the SDGs, USD 2.7 billion should be invested annually starting this year, which represents a budget gap for Water and Sanitation of USD 21.523 billion.
In this way, if we want to comply with the Water Agenda 2030we need to work together on the next steps to reach the goals we set for ourselves.
On the other hand, we also seek to increase awareness of the global water crisis and discuss new strategies that will serve to combat it, promoting measures that will be reflected in a better quality of life for the entire world.
Something similar to what we are achieving in our land, where water coverage for the population will increase by almost 6 points and by just over 7 points in the expansion of sanitation by the end of this year.
For this reason, we argued that there should be a debate on equality in access to water, investment in infrastructure, expansion of the resource to the most vulnerable places and improvement of water quality from its reuse. All these objectives can only be addressed through international cooperation.
From the Ministry of Public Works and ENOHSA We understand that safe drinking water, sustainable management, sanitation and hygiene, and the development of water resources are essential elements to guarantee water security globally.
For this reason, we will continue working to improve the alliances of the participating interest groups of the countries. The objectives proposed to achieve the water agenda in 2030 will only be possible to achieve with combined efforts. And Argentina has a lot to contribute in this task.
Source: Ambito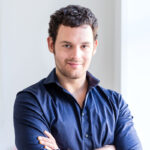 David William is a talented author who has made a name for himself in the world of writing. He is a professional author who writes on a wide range of topics, from general interest to opinion news. David is currently working as a writer at 24 hours worlds where he brings his unique perspective and in-depth research to his articles, making them both informative and engaging.