The year 1871, was the protagonist of misfortunes and calamities for our country, in February, a terrible epidemic of yellow fever hit Buenos Aires. Balance: 14 thousand dead in just 4 months. And let's keep in mind that Buenos Aires had only 200,000 inhabitants at that time. A few months later in the City of Orán, in the province of Salta, a violent earthquake practically destroyed it, burying many of its inhabitants. But still, December of that fateful year 1871, had reserved another terrible tragedy for the Argentines. On Christmas Eve, December 24, 1871, at 10 p.m., two passenger ships, the América and the Villa del Salto, left for Montevideo. Hundreds of tourists traveled in them, with the purpose of spending the Christmas holidays, with friends and relatives, based in Uruguay.
The America was a ship built in the USA and a true floating palace. She had little draft, she carried a large number of spacious, well-designed cabins, distributed over several floors. She also had magnificent salons.
They left on the serene and starry night of that December 24th. At midnight, in the main hall of the América, the Christmas Eve was celebrated. Bustle, Champagne, general joy. After 1 in the morning, and as in life when joy prevails, pain waits its turn, a large part of the 200 passengers began to slowly retire to their respective cabins. At almost exactly 2 in the morning, the alarm went off in the engine room. Perhaps due to excessive speed, there was an explosion in a boiler. Immediately, a penetrating smell of burning invaded the environment. A fire broke out! The ship was built in large percentage with pine wood, highly combustible. When the general alarm was given. The fire that was advancing uncontrollably had already divided the ship into two parts. She couldn't get from bow to stern.
The crew, new and inexperienced, did nothing to calm things down. Cries of despair could be heard, and unfortunately one of the 3 lifeboats caught fire. The other two, although large, were not enough to cover the needs of the passage, about 200 people.
The other ship was sailing nearby, the "Villa del Salto", which came to the aid of the "América". But she needed 30 or 35 endless minutes to get there. He had already advanced "America" ​​by about 30 kilometers.
The panic scenes were indescribable. Entire families were thrown into the sea. The lifeguards were not enough either. Unpredictability? Who could know?
Here I want to tell you about a comforting episode, in the midst of so much horror. His protagonist, our figure today, has a street in Buenos Aires that recalls his memory: his name was Luis Viale. The circumstances that he had to live. They transformed his legend, his name. As an example of nobility and altruism. Because Viale demonstrated with his action that there are men who do good out of vital necessity.
But let's go to the anecdote.
When the fire had completely taken over the ship, without having been able to find a life preserver, Augusto Marcó del Pont and his young wife, Carmen Pinedo, threw themselves into the mas, she into the arms of her husband, a good swimmer. But the weight of the young woman's body and her fatigue were defeating them.
Close to them, equipped with a life preserver, swam Luis Viale, who witnessed the final insurance of the marriage. In a second, this noble man, who perhaps thought, he was 55 years old, that it was better to die for something than to die for nothing, handed over her life jacket to Mrs. Pinedo, forcing her to put it on.
His altruism made him take pity on a fellow man more than on himself. Moments later, Marcó del Pont disappeared under the water. Luis Viale, also drowned a few minutes later.
I mentioned that a street in Buenos Aires reminds him. A monument located on the Costanera Sur, perpetuates the memory badge of him.
More than a hundred people died in the tragedy. The other boat, the "Villa del Salto", managed to save 66 people.
The death of Luis Viale has a special meaning. Because he showed the men of his time that honor is even more valuable than life. He demonstrated with his action that a single glow illuminates an existence.
This episode, starring a true hero, brings this aphorism to mind.
"Everyone has a heart. But only some, beat strong "
Source: Ambito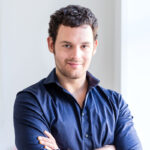 David William is a talented author who has made a name for himself in the world of writing. He is a professional author who writes on a wide range of topics, from general interest to opinion news. David is currently working as a writer at 24 hours worlds where he brings his unique perspective and in-depth research to his articles, making them both informative and engaging.