Companies invest multimillion-dollar sums annually to train and train their teams. The global projections for this 2023 mark a 5% increase compared to previous years, reaching 394 billion dollars.
The goal is to always be updated and that the opportunities for business growth and sustainability can be taken advantage ofrather than wasted due to lack of capacity or attention.
Faced with constant and endless competition, it is essential to understand the degree of cultural maturity for continuous learning in each company. The truth is overwhelmingly (+70%), companies are in the 2 lowest levels of development (episodic and sensitive), which leaves a lot of room to grow and evolve until reaching the two desirable levels (continuous and agile).
We review the 4 stages of an organization's learning culture:
Episodic: Learning opportunities focus on specific programs or designing solutions to improve productivity.
Sensitive: Learning is delivered through a combination of specific programs and open access content.
Continuous: Learning is focused on the continuous improvement of the organization's performance and is valued as a core competence.
Agile: Learning is proactive, aligned to the company, and carried out and absorbed in the normal workflow.
In different checks that we carry out on the occasion of events and sessions with HR managers and other managers of companies on the 5 continents, we verify that, systematically, the percentage of companies that are located in the first two levels is around 75% .
The future of learning is a give-and-take ecosystem that encourages leaders and their teams to enjoy and benefit from learning. The change from the punctual and reactive, to the continuous and dynamic is the future of learning and one of the key points to successfully adapt to the demanding demands of the market.
Managing Director of Leadership & Coaching for SELAM at BTS*.
Source: Ambito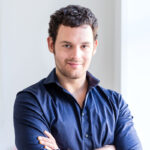 David William is a talented author who has made a name for himself in the world of writing. He is a professional author who writes on a wide range of topics, from general interest to opinion news. David is currently working as a writer at 24 hours worlds where he brings his unique perspective and in-depth research to his articles, making them both informative and engaging.