According to a CB Insight survey called "Top 12 Reasons Why Startups Fail", regulatory legal challenges are the fifth reason why startups fail. Not having the zero error guarantee in risk management can lead to a lack of trust from customers and investors, a key pillar for those startups that are just entering the market. Regarding the last point, in Latin America, the numbers are not very encouraging: Global financing to the fintech sector reached 75.2 billion dollars in the last year -46% less than in 2021-according to CB Insights.
According to a survey carried out by Kroll, a global consultancy dedicated to risk control, 82% of companies have reported a "significant" impact on their operations due to illegal activities or misconduct such as fraud, corruption or money laundering.
In turn, a company with a deficient compliance process has more complications to operate with agility, which leads it to lose competitiveness, the third reason for failure according to the study mentioned at the beginning. In the long run, all that innovation that is not capable of incorporating technology to conform to regulations and legal frameworks ends up on deaf ears.
Startups face other challenges: regional expansion in the face of complex regulatory scenarios; the need to efficiently address time and other resources so teams can focus on developing new markets and improving their products; in addition to the urgency of having an adequate technological infrastructure for the prevention of money laundering and the automation of international standard compliance policies.
These challenges can be faced thanks to technological tools that streamline compliance processes. Through its incorporation, management time is reduced by 80%, compared to those processes that are not digitized.
What are the winning startups?
Just as many startups fail due to the impossibility of facing legal and regulatory challenges, which leads them to lose competitiveness and the consequent lack of investment, there are many companies that knew how to reverse this situation by incorporating technology applied to compliance: from a platform for agriculture to a virtual wallet.
For example, Agrotoken, a platform that enables the possibility of tokenizing raw materials such as grains, by incorporating this technology, managed to significantly improve the automation of its processes, thus optimizing the management of operational monitoring, a task that used to consume a lot of time and resources.
For its part, belo, an application that allows you to move in pesos and cryptocurrencies, incorporated innovation into its legal and regulatory processes. As it turned out, they were able to improve the experience of their users and gain an invaluable differential: transparency. They also streamlined the company onboarding process, allowing their corporate clients and businesses to diversify their treasury management across stablecoins and various digital assets.
Finally, there is Cocos Capital, the first Argentine investech that aims to democratize access to the capital market. In order to reduce the time and complexity involved for their users to open a new account on the platform and improve response speed, they made the decision to invest in a SaaS solution that allows them to automate and optimize the digital onboarding process. . This implementation allowed them, from a very early stage, to accommodate the bundles in a scalable way. They went from having 100 accounts to 200,000.
All these stories go to show that a startup, to stay in the market, is forced to continually reinvent its value proposition. In doing so, it has to consider the different limiting characteristics of the technological and performance infrastructure, the demands of the economic and legal context together with the specific needs of its users. When these factors are considered together, one discovers that innovation must tend to build loyalty through transparency.
In turn, loyalty must first go through the home. With a committed work team, it is not only easier to carry out daily tasks, but, above all, more effective, in the sense that it allows maximizing the impact of individual efforts, and this, later, has repercussions abroad. . Compliance is essential to achieve transparency inside, to then go outside and generate an invaluable asset: the trust of the end user.
Co-founder and CEO of celeri
Source: Ambito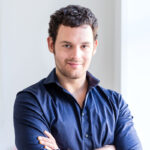 David William is a talented author who has made a name for himself in the world of writing. He is a professional author who writes on a wide range of topics, from general interest to opinion news. David is currently working as a writer at 24 hours worlds where he brings his unique perspective and in-depth research to his articles, making them both informative and engaging.