Vulnerable populations are those who, for reasons of age, gender, physical or mental condition, and social, economic, ethnic, or cultural circumstances, are at a disadvantage or at risk of seeing their human rights violated.. Vulnerable groups in Argentina include: girls, boys and adolescents; People with disabilities; older adults; women; LGBTI+ people; migrants; persons deprived of liberty; people in street situation; Indigenous villages; informal workers; among others.
According to INDEC, in the second half of 2020, 42% of the Argentine population was below the poverty line and 10.5% below the indigence line. In this context, the Observatory of the Argentine Social Debt of the UCA, a year earlier, in 2019, already reported that 59.5% of children and adolescents from 0 to 17 years old lived in poor homes and 14.8 % in indigent households.
Today's society faces multiple challenges and opportunities derived from the digital revolution and the advancement of information and communication technologies (ICT), in order to narrow the gap between those who have the most possibilities and those who do not.
However, not all people have the same access, use and use of these tools, which creates a technological gap between those who are connected and those who are not.
This gap not only implies a difference in access to the Internet or digital devices, but also a difference in the skills and competencies to understand and use the information that circulates through these media, which is known as the cognitive gap.. The cognitive gap can affect the personal, educational, labor and social development of people, limiting their opportunities and their participation in the knowledge society..
On the other hand, the consumption of cannabis is an increasingly widespread practice among young people, adolescents and pubescents around the world, which can have harmful effects on the physical and mental health of consumers.
Cannabis contains more than 100 chemical compounds called cannabinoids, among which tetrahydrocannabinol (THC) stands out, which is responsible for the psychoactive or mind-altering effects.
Some of the negative effects of consumption to develop the psychic functions inherent to intelligence and the ability to learn are the alteration of memory, attention and learning; anxiety, fear, panic or psychosis; decreased motivation for academic or work performance. Difficulty thinking and solving problems, problems with memory and learning. Reduced coordination, difficulty sustaining attention, and problems with school and social life.
These effects can aggravate the existing cognitive gap between cannabis users and non-users, as well as affect other areas of their lives. Therefore, it is important to reflect on the causes, consequences and possible solutions to reduce both the technological gap and the cognitive gap, as well as to prevent and treat problematic cannabis use in our society.
In short, the use of cannabis in vulnerable populations, in puberty and adolescents, not only harms physical health, but also hinders their integration and participation in the knowledge society, which requires people with optimal cognitive abilities and proactive and collaborative. Cannabis use can create a cognitive and social gap between users and non-users, which translates into unequal opportunities and exclusion.
To prevent marijuana use in adolescents, it is recommended:
Promote their self-esteem, autonomy and responsibility
Teach them to know how to say no and tolerate frustration
Ask them what they know about cannabis and correct any mistakes or myths
Set clear guidelines and monitor their behavior
Keep track of your activities and friendships
Talk to them about the risks and consequences of consumption
Offer them healthy alternatives for leisure and fun
Set a good example as parents or reference adults
These measures can help adolescents develop skills to deal with situations of social or personal pressure that may lead them to use marijuana. They can also promote a relationship of trust and communication between parents and children that facilitates the prevention and early detection of consumption.
As Albert Einstein said: "The mind is like a parachute: it only works if it is opened." Cannabis use closes the mind and limits human potential. For this reason, it is important to prevent and reduce the consumption of this drug, through effective public policies, educational and information programs, and support for the affected persons and their families.
President of CIMACUP, University Professor UAI.
Referential framework:
(1) Cannabis (marijuana) – Research report How does marijuana use affect school, work and social life?: NIDA
(2) Social and health effects of non-medical cannabis use – Pan American Health Organization 2018
(3) Consequences of the consumption of Cannabis – Marijuana – CAT Barcelona.
(4) Social Effects of Marijuana | The Marijuana.
(5) Centers for Disease Control and Prevention (CDC): National Institute on Drug Abuse (NIDA)
Source: Ambito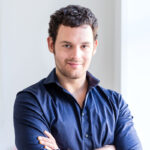 David William is a talented author who has made a name for himself in the world of writing. He is a professional author who writes on a wide range of topics, from general interest to opinion news. David is currently working as a writer at 24 hours worlds where he brings his unique perspective and in-depth research to his articles, making them both informative and engaging.