Participating in a work meeting, our boss asks us to analyze a huge amount of data to make an important decision. It is logical to feel overwhelmed. But we know that everyone, and almost everywhere, is talking about "Artificial intelligence".
There are many tools that use artificial intelligence that could help us fulfill the order. One of those tools is ChatGPTone of many applications that can understand and answer questions in natural language.
We are talking about a promising technology. In simple terms, it is a natural language model that is trained on a corpus of data so that it can understand and generate human language content capable of understanding complex questions and providing consistent and relevant answers.
Let's go back to our boss's request. If we knew what these tools are and could distinguish with which one to process the information we need to analyze; that initial tension would disappear.
Knowing about the world of artificial intelligence and data analytics is increasingly important in the business world. Data is the new strategic resource, and companies that understand and use it effectively quickly gain competitive advantages in their industries.
Learning to work with these new technologies can open up many professional opportunities for us. Companies are constantly looking for ways to improve their data analysis strategies and professionals who use these types of tools are increasingly in demand.
These technologies are being used in many fields, from finance and marketing to healthcare and law. Anyone, even without computer experience, can today ask questions and get quick and accurate answers using these technologies for proper data understanding and subsequent analysis.
How to learn to work with ChatGPT and other artificial intelligence tools?
There are countless resources available in the market, ranging from online courses, videos on different platforms to influencers that disseminate these issues on social networks. We highlight the format "bootcamp".
Bootcamps are practical and intensive training programs that provide real-world experience, building valuable skills and establishing business contacts that quickly bring benefits to the professional future of those who participate.
This type of program helps to develop and acquire the necessary skills to work with data, and above all, to make these data "the right question"
For this reason, we like to highlight this format as ideal for those professionals, from any industry, who want to improve, expand or change their job profile by incorporating this knowledge quickly, safely and, above all, accompanied by experts in each subject.
A boot camp increasingly required is that of "data analytics". In these programs, skills and knowledge are incorporated that will allow analyzing large data sets and extracting valuable information from them, automating manual processes through the creation of "scripts" and computer algorithms, using artificial intelligence tools to improve business decision making.
In addition, this intensive educational format focuses on providing practical experience in the real world, working on real projects and with other participants with the same professional concerns.
Artificial intelligence is definitely rapidly changing the way companies approach data analytics and technologies like ChatGPT, with their ability to generate natural and consistent responses have the potential to make data analytics more accessible and efficient than ever before. .
For those interested in learning about data analysis and artificial intelligence, Le Wagon has developed a specific program on data analytics. Definitely, this program can be an excellent way to acquire the necessary skills, provide practical experience in the real world, allowing you to build and reinforce your network of business contacts that can be beneficial for your professional future.
Artificial intelligence is changing the game. It is permeating professional boundaries. Bootcamps are a great way to gain new skills and hands-on experiences to take advantage of this new wave of technology at a professional level. The key is to be willing to learn and stay current in a constantly evolving industry.
Data Science Teacher at Le Wagon Argentina.
(This article was written by a human in collaboration with ChatGPT and other AI tools)
Source: Ambito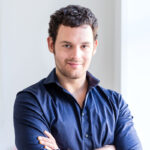 David William is a talented author who has made a name for himself in the world of writing. He is a professional author who writes on a wide range of topics, from general interest to opinion news. David is currently working as a writer at 24 hours worlds where he brings his unique perspective and in-depth research to his articles, making them both informative and engaging.