In many homes, talking about money is still a taboo subject. According to a study carried out in 2017 by the Development Bank of Latin America and the Central Bank of the Argentine Republic, our country achieves one of the worst results in terms of knowledge and financial intelligence in the region. More than half of Argentines do not plan their economy, while 9 out of 10 cannot explain what inflation is. In addition, when consulted for this study, 7 out of 10 stated that they had not saved in the last year.
Globally (S&P FinLit Survey), nearly two-thirds of adults are financially illiterate. To be more precise, 44% of young people up to 35 years of age and 37% of adults from 35 to 50 years of age ignore basic concepts such as inflation, interest or savings.
All of us are immersed in a world crossed by financial variables and we all manage money, be it a little or a lot. Every day we make decisions that affect our budget, when making daily purchases, fixing our home or educating ourselves or doing a hobby.
We cannot wait for young people to open their first bank account or earn their first salary to teach them about basic economics and finance.. Developing in them the necessary skills to manage money is the first step to make responsible, conscious and competent decisions that accompany their life project.
In finance, as in all other areas of life, there is no better way to learn something than by doing it. For this reason, it is essential to involve the youngest in the family economy. According to the age and maturity of each child, in an accompanied and progressive way, we can make them participate in the daily purchase criteria or begin to devise a savings goal with them. Thus, they learn what it is about and, above all, they can understand why it is important.
Including these topics in everyday conversation and even encouraging young people to be specifically trained in economics and personal finance should be a more frequent topic in our homes. Thus, Concepts such as budget, risk, investment, credit or inflation will cease to be the words of others to begin to be part of each one's baggage, and one more tool to project their future.
Our world presents us with a dynamic and changing scenario, which requires people capable of facing everyday life with autonomy and confidence, with flexibility and responsibility. Only in this way can we dream of developing communities and societies in which we really want to live. We need more and more young people who can dream their life project, set goals and know the ways to reach them.
The financial education It allows us to be the protagonists of our lives and not just resign ourselves to things "happening to us". Stimulating financial intelligence and an entrepreneurial attitude from an early age is essential for young people to feel capable of imagining and creating solutions that have a positive impact on their well-being, that of their families and their communities.
Source: Ambito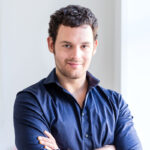 David William is a talented author who has made a name for himself in the world of writing. He is a professional author who writes on a wide range of topics, from general interest to opinion news. David is currently working as a writer at 24 hours worlds where he brings his unique perspective and in-depth research to his articles, making them both informative and engaging.