Looking at the various issues facing the world, many people would argue that climate action should take a backseat. However, at Bosch we believe that the solutions to our most pressing problems are interrelated with climate change.
At Bosch, our goal is to be pioneers in climate action, and it is something that we have been working on across all our operations around the world since 2007. We decided to take action, and start making our sustainability efforts tangible. This is how in 2020 we became the first global industrial company to make our operations carbon neutral.
The excessive emission of carbon dioxide into the atmosphere has been causing serious problems for nature, the health of people and the planet as a whole. For this reason, more and more people and companies are looking for solutions to reduce the impacts of their actions on the environment: one of them is carbon neutrality.
What is carbon neutrality?
It is an alternative that seeks to avoid the consequences of the imbalance of the greenhouse effect (caused by excess emissions of pollutants, such as carbon dioxide), based on a general calculation of carbon emissions. As a company, we calculate and monitor the total CO2 emissions produced by the activities we carry out, and we seek to minimize this impact. This is achieved through actions such as energy saving and water reuse to other more complex activities, especially in the case of industries.
Those emissions that cannot be extinguished must be offset by other means, such as the purchase of carbon credits. This compensation is done through the recovery and preservation of forests and seas, which play a fundamental role in capturing CO2 from the atmosphere.
Through various organizations that are dedicated to this type of activity, carbon credits are purchased and as a result, there is an increase in the preservation and recovery of nature, the reversal of air pollution, as well as a reduction in climate impacts.
In 2022, we will offset a total of 0.7 million metric tons of CO using carbon credits. This represents a 21 percent decrease from the prior year level.
Within the framework of World Environment Day, it seems important to us to highlight how with some measures that people, companies and governments can achieve, it is possible to achieve carbon neutrality and collaborate with the environment. The first step is to identify the impact we have as individuals and industries, and from there, look for ways, however small they may seem, to minimize the consequences caused by each activity.
General Manager of Robert Bosch Argentina, Uruguay and Paraguay.
Source: Ambito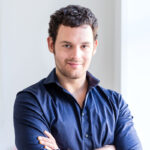 David William is a talented author who has made a name for himself in the world of writing. He is a professional author who writes on a wide range of topics, from general interest to opinion news. David is currently working as a writer at 24 hours worlds where he brings his unique perspective and in-depth research to his articles, making them both informative and engaging.