And now the initial aphorism…
"Altruism is one of the purest forms of love."
At the end of March 1493 – a year after the discovery of America – and in the midst of great uproar, the young Bartolomé de las Casas was deeply impressed by the arrival of Columbus in his native Seville.
Seven indigenous people accompanied the Genoese navigator, in addition to several parrots and other exotic species.
That same year his father would embark on Columbus's second voyage and, after 6 years, he would return bringing with him a native as a slavewho would be released and returned to his land the following year by order of the crown.
Those images would remain engraved in his memory.
Bartolomé de las Casas was born in Seville, as I already said, in 1474.
In the year 1501, at the age of 27, he embarked for America on an expedition that took Nicolás de Ovando to occupy the governorship of the island "Hispaniola" and accompanied him in his fight against the native Indians.
For his work he was awarded a encomienda.
The encomienda was, during the Spanish colonization of America, a group of Indians from a region who gave themselves asproperty! to a Spaniard who promised to convert them to Christianity and for whom they worked without any remuneration, except for food – scarce of course – and precarious accommodation.
This experience for a noble and human spirit like Bartolomé de las Casas moved him.
He understood that the law of the strongest is the denial of the law and that in the face of injustice some covered their eyes. But others conscience.
And an anecdote perhaps decided his destiny.
An encomendero – that is, a holder of encomiendas like him – was cruelly punishing an indigenous person.
Bartolomé de las Casas intervened and was also attacked.
Strongly built, he defended himself with the fury of a meek man.
Because the reaction of the spiritually weak is not weak.
The Indian's attacker was injured.
At that moment he decided to return to Spain to propose to King Charles V that he be appointed protector of the Indians.
He achieved it and returned to America with two purposes. Evangelize peacefully and voluntarily to the Indians and pursue a priestly career.
Both circumstances were met and at the age of 36 he was already Fray Bartolomé de las Casas.
He then made several trips to Spain, crossing the Atlantic Ocean 10 times at that time!
He felt enormous spiritual peace and obtained new Indian Laws from the monarch that prohibited the slavery of the indigenous people and resolved the disappearance of the encomienda system that I explained before.
It was a true apostolate for the natives and earned their recognition and appreciation.
At the age of 70 he was consecrated bishop in Mexico. He had already begun to write and saw several books published until he became the great Historian of his time.
He lived until he was 92 years old and the last 20 years of his life were already in Spain, he dedicated them exclusively to the training of missionaries who would travel to America, but instilling in them the human aspect and understanding, especially.
Bartolomé de las Casas left the seal of his good manhood.
His spiritual wealth could not suffer bankruptcy.
He clearly demonstrated that those who cannot give anything can also give a lot. That whoever gives will know ingratitude, but also the emotion of giving.
And an af. final for Fray Bartolomé de las Casas, who because he felt the pain of others was his own, felt less of his own.
"He who ignores evil is not ignorant. Is pure".
Source: Ambito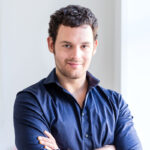 David William is a talented author who has made a name for himself in the world of writing. He is a professional author who writes on a wide range of topics, from general interest to opinion news. David is currently working as a writer at 24 hours worlds where he brings his unique perspective and in-depth research to his articles, making them both informative and engaging.