As the perceived economic value around sustainability and socio-environmental responsibility grows – with sustainable bonds circulating around the world for 3.5 trillion dollars (Climate Bond Initiative) -, international credit is experiencing turbulence that includes the impact of the post-pandemic and international conflicts that, unfortunately, seem to be on the rise. In this context of scarcity, greater competitiveness and the need for real impact, More and more countries in the region are turning to financial tools based on sustainability goals to support growth schemes. For Latin America, it means a sustainable wave that can provide relief and enhance opportunities to a region of extremely high natural value.
The phenomenon is growing. Peru In August he presented a plan to the World Economic Forum to attract $5.8 billion in green investments by 2030. One of the key initiatives is the creation of its own accelerator that seeks to connect ventures with local and international investment funds.
In the same month, Brazil launched a US$350 billion infrastructure investment plan designed to boost the Brazilian economy with a sustainable perspective. With Lula Da Silva as spokesperson and from the Amazon, it seeks to promote, together with 11 other countries, a green transition thanks to the signing of a declaration urging the most developed nations to contribute to the fight against climate change.
Also this year, in an innovative milestone, Ecuador carried out the largest debt conversion by nature with support from the Inter-American Development Bank (IDB), which will allow 450 million dollars to be allocated to the Galapagos Islands for conservation activities over 18 and a half years.
Last year our neighbor Uruguay It even issued 1.5 billion dollars of Bonds Linked to Sustainability. The bond is directly related to its climate and environmental conservation objectives assumed in the Paris Agreement (COP21). In 2022, Chile also issued an issue of $2,000 million in the same type of bonds, which had an excess demand of 8,100 million, four times the amount placed.
Further back in time, in 2021, meanwhile, Colombia had issued its first sovereign green bonds and instituted a national green taxonomy. Mexico, For its part, at the beginning of 2023 it also published a taxonomy that establishes criteria and classification schemes to evaluate whether an asset, economic activity or investment project has an impact on environmental, social and sustainability objectives.
But the trend within the developing world is not restricted to Latin America. From other latitudes but with the same spirit, Africa organized a climate summit in September very focused on attracting international investments for climate action goals. The first concrete result reported was 12 million euros committed by the EU to promote green hydrogen projects in Kenya.
In this context, we must add that the main investment funds globally are adopting sustainability as a strategic policy when deciding their investments. Blackrock, Goldman Sachs, Fidelity, to name some of the most important and with recognized – and in some circumstances controversial – experience in sovereign debt processes, have been developing solid commitments in the search for positive environmental impact. In that sense, the issuance of debt securities or debt swaps for climate action can be not only an opportunity to raise funds from multilateral organizations, but also private funds that find this type of projects very attractive.
In the Argentina, From the perspective of the use of sustainable finance instruments for public projects, although there have been some concrete advances at the subnational level such as the green bond of the province of Jujuy for the Cauchari solar park, there is still much to do. According to a recent EY report, Colombia, Mexico and Costa Rica are the most advanced countries in the region, thanks to local public policies, the international commitments they have acquired and the pressure from business partners with operations in countries where they have compliance requirements. stricter sustainability.
Our country is not immune to this context of opportunity, but its macroeconomic situation, political disputes and the lack of consensus regarding a project for a common country make the situation more complex when thinking about sovereign instruments. Although the financial tools linked to sustainability have not been taken advantage of by the public sector -beyond some discursive demands from senior officials on the national scene-, the National Securities Commission has moved forward with a regulatory framework conducive to promoting this wave in the private sector, which must be highlighted and valued for the future.
Looking ahead to 2024 in which a new government will take the reins of the difficult economic situation and with multiple challenges to finance not only its current spending but the large investments necessary to grow, Argentina must take note and seriously consider the new instruments they offer. sustainable finances. Understanding of trends, responsibility and political will – added to the technical, productive and innovation capabilities of Argentines – are the elements to achieve the sustainable development we need.
Managing Partner at Business & Sustainability
Source: Ambito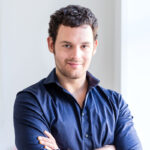 David William is a talented author who has made a name for himself in the world of writing. He is a professional author who writes on a wide range of topics, from general interest to opinion news. David is currently working as a writer at 24 hours worlds where he brings his unique perspective and in-depth research to his articles, making them both informative and engaging.