November 11, 2023 – 00:00

AI is revolutionizing digital advertising by saving time and costs, improving user experience, and offering powerful tools for data analysis.

In the digital age, advertising has become a fundamental pillar for companies seeking to stand out in a market saturated with information. In this context, the application of Artificial Intelligence (AI) has emerged as a revolutionary tool that provides countless benefits for advertisers as well as media and agencies.
How is this technology transforming the advertising landscape and what are its advantages?
One of the greatest benefits of Artificial Intelligence in advertising is the automation of laborious and expensive tasks. Manual classification of advertising advertising is one of those tasks that require considerable time. and a high human cost. AI comes into play by streamlining this process, allowing companies to redirect those resources towards other essential needs; It can also accurately and efficiently analyze and categorize large volumes of ads, which drastically reduces time spent and human errors.
AI is also changing the way consumers interact with digital media. On e-commerce sites, for example, automatically assigning categories to products and ads is a major challenge. Through supervised machine learning, product descriptions and reviews can be analyzed to accurately and consistently assign categories. This improves the user experience by allowing for smoother and more relevant navigation.
This computational intelligence encompasses a wide variety of technologies that are tailored to the specific needs of digital advertising. For example, To classify products by description or reviews, models based on Bayes networks or decision trees can be used. However, when it comes to classifying products through advertising images, Deep Learning, using tools like Keras and TensorFlow, is the right choice.. These technologies allow images to be analyzed in a deep and precise way.
How can the emergence of ChatGPT be related to digital advertising in the future?
The arrival of Chat GPT is a milestone in the evolution of the AI ​​industry. Although it cannot completely replace human experts, it can be a valuable tool in advertising decision making. Chat can provide guidance and assistance, saving time and resources. However, it is essential to remember that Artificial Intelligence, including this tool, has its limitations and should be used with caution to avoid erroneous results.
The abundance of data in digital advertising is undeniable, but its quality is crucial. AI relies heavily on the quality of the data provided to it. Companies must establish solid methodologies for data processing, define appropriate techniques and constantly evaluate the quality of the results obtained. And, for its part, Artificial Intelligence can also analyze massive data and extract valuable information for making strategic decisions.
In short, AI is revolutionizing digital advertising by saving time and costs, improving user experience, and offering powerful tools for data analysis. As technology continues to evolve, it is essential for businesses to adapt and make the most of these innovations to stay competitive in the ever-changing advertising market.
Director of Computer Engineering at the Technological Institute of Buenos Aires (ITBA)
Source: Ambito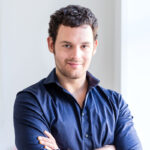 David William is a talented author who has made a name for himself in the world of writing. He is a professional author who writes on a wide range of topics, from general interest to opinion news. David is currently working as a writer at 24 hours worlds where he brings his unique perspective and in-depth research to his articles, making them both informative and engaging.