November 12, 2023 – 00:00

Years after Phileas Fogg, the fictional character created by Jules Verne, circled the world in 80 days, a young woman broke Fogg's hypothetical record by 8 days. This is the story of a young writer and businesswoman, known as Nellie Bly, the first investigative journalist in the written press.

It was called Elizabeth Jane Cochran (1864-1922), and was the thirteenth daughter of Michael Cochran. Elizabeth got her start in journalism, writing a feminist column in the Pittsburgh Dispatch under the pseudonym Nellie Blythe name of a popular song of the time.
From there, he went to New York Worlda tabloid newspaper belonging to Joseph Pulitzer, the famous editor of the yellow press, immortalized in an award that bears his name. Pulitzer's first assignment from Elizabeth was a report on the treatment of patients at the Blackwell Island Women's Mental Asylum.
Elizabeth posed as an insane person and lived for ten days as an intern, experiencing the terrible conditions to which the patients were subjected. This article was revolutionary, not only because of the welfare scandal, but for demonstrating that investigative journalism was a broad field to develop and that it was not exclusive to men.
In 1888, that is, 16 years after the novel by Julio Verne, Pulitzer commissioned Elizabeth to reproduce the feat, but sailing from New York. Nellie set out on November 14, 1889 and traveled the 40.00 km carrying a single dress, a sturdy coat, several changes of underwear and all the money in a bag tied around her neck. The test not only consisted of performing the feat, but also for it to be performed by a woman alone.
Another New York newspaper, the Cosmopolitansponsored Elizabeth Bisland, writer and journalist, who competed with Nellie on this transcontinental journey. Nellie visited England, France – where she met with Julio Verne, the Suez Canal, India, China, Japan, crossed the Pacific, arrived in San Francisco and in 72 days, six hours and eleven minutes it had returned to its point of origin… Elizabeth Bisland arrived 4 days later.
In 1895, Nellie married Robert Seaman, the owner of a metallurgical empire. Seaman was 30 years older than his wife and died in 1904. With the same conviction with which she had traveled around the world, without male help, Nellie led the inherited empire and even presented some products to be patented. However, The social and business reforms it proposed did not improve the company's financial status, so it was forced to close it. She returned to her journalistic passion and covered the war developments in France during the First War, becoming one of the first female correspondents.
Elizabeth Jane Cochran Seaman She died at age 57 of pneumonia and was buried in Woodlawn Cemetery, where, years later, she was also buried. Elizabeth Bislandthe young woman who arrived four days after Nellie on that fabulous journey that Verne imagined.
Source: Ambito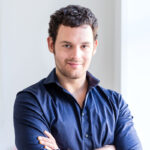 David William is a talented author who has made a name for himself in the world of writing. He is a professional author who writes on a wide range of topics, from general interest to opinion news. David is currently working as a writer at 24 hours worlds where he brings his unique perspective and in-depth research to his articles, making them both informative and engaging.