In response to Putin's war of aggression, the German government has announced a massive rearmament. 100 billion euros are to be invested in new tanks, fighter jets and more. What do you get for the money?
For years, the Bundeswehr was saved small, now everything should go very quickly. In view of the Russian invasion of Ukraine, Chancellor Olaf Scholz has announced that the army will be massively upgraded as part of a "great national effort". 100 billion euros are to be made available through a special fund – already with the 2022 budget, which will be passed on March 16th.
In addition, the Federal Republic will also significantly increase its annual defense spending: in the future, the aim is to "invest more than two percent of gross domestic product in our defense" every year, thereby also fulfilling NATO's goal. Germany is currently only investing about 1.5 percent. The annual defense budget is likely to rise from around 50 billion to over 70 billion euros.
Behind the scenes, the federal government is now feverishly advising where all the money should go. The special fund will be "planned quickly within the federal government," said a spokeswoman for the Ministry of Defense at the request of the star. She did not want to comment on details. She was also unable to say whether an increase in the current number of around 180,000 professional soldiers is imminent. The personnel department is "currently being subjected to a critical inventory".
Scholz wants new fighter jets and tanks

But some plans of historical rearmament are already becoming clear. Scholz described the construction of the next generation of combat aircraft and tanks as priority projects. The existing Eurofighter should be enabled for electronic warfare and – within the framework of nuclear sharing – a modern replacement for the outdated Tornado jets should be procured. The American F-35 fighter plane can be considered as a carrier aircraft. In addition, the contracts for the euro drone were signed this week and the purchase of the armed Heron drone from Israel is also progressing.
How many billions could flow into which projects, he reports with reference to an internal list of military planners in the Ministry of Defense. According to this, a total of 68 billion euros from the special fund is to be spent on major national projects and a further 34 billion will flow into multinational armament projects.
Major national projects

One of the major national projects is the modernization of the air force. Just replacing the outdated Tornado fighter jet with an F-35 and modernized Eurofighter could cost 15 billion. According to the list, five billion euros are earmarked for new heavy transport helicopters.
Another huge item is ammunition at all levels: 20 billion would have to be invested to fill up the shrunken Bundeswehr depots with rockets and grenades for vehicles on water, land and air.
Three billion could be invested in the digitization of communication systems, encrypted radios and more. New corvettes could be purchased for two billion and the modernization of the Patriot air defense system would cost 600 million.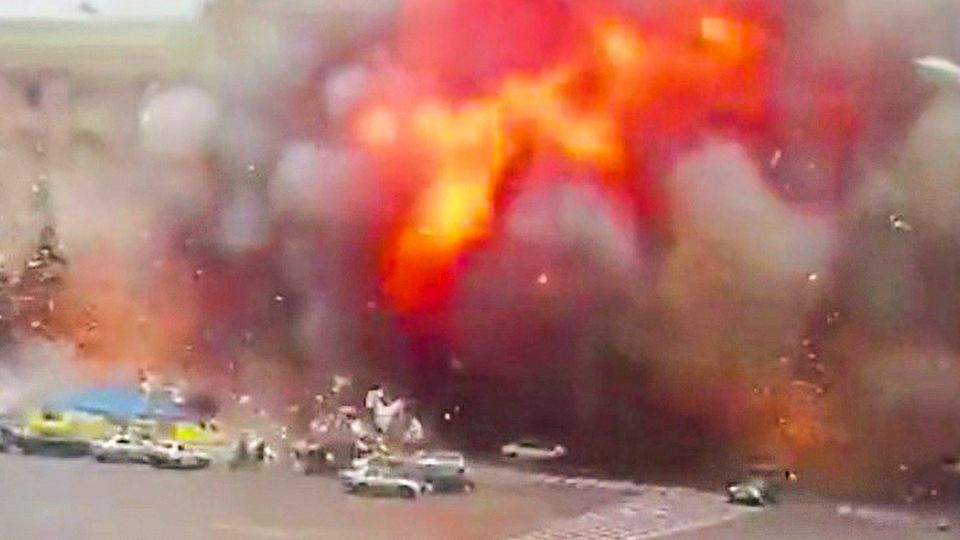 Multinational Projects

In addition, there are a total of 34 billion that, according to the internal paper, could flow into multinational armament projects. These include investments in the Franco-German development of a main battle tank and the euro drone, both of which Scholz had hinted at. In addition, investments could be made together with the British in new artillery systems and ammunition. A new frigate and airborne platforms could be developed with the Netherlands and new submarine technology could be worked on with Norway. Strategic air transport, a "combat cloud" and investment in the "Twister" system for countering hypersonic weapons are also on the list.
It has not yet been decided which of these projects will actually be financed. What is clear, however, is that the aspirations and reality of German defense capabilities suddenly diverge widely. "The army that I'm allowed to lead is more or less empty," wrote the inspector of the army, Lieutenant General Alfons Mais, a few days ago in a well-noticed article on Linkedin. Of the almost 500,000 soldiers that the Bundeswehr counted in the 1980s, around 180,000 have remained today. The number of tanks and other combat equipment has been greatly reduced since reunification, and much of it is no longer operational. While the Bundeswehr still had more than 2,000 Leopard tanks in 1990, today there are only 225, not all of which are operational.
Defense industry wants to ramp up production

The German armaments industry, whose shares on the stock exchange soared on Monday, plays a key role in the reversal that has now been announced. The armaments group Rheinmetall has already offered the federal government a package worth 42 billion euros. This includes ammunition, helicopters and chain and wheeled armor, said Rheinmetall boss Armin Papperger. Together with Krauss-Maffei Wegmann, Rheinmetall manufactures the Leopard 2 main battle tank and the Puma infantry fighting vehicle, among other things. Airbus, Thyssen-Krupp Marine Systems and the radar systems specialist Hensoldt could also be involved in the upgrade.
Armaments giant Rheinmetall announced that it would be able to massively ramp up production. Instead of one-shift operation, many plants can "work around the clock," said Papperger. The production of tank ammunition, for example, could be increased from 40,000 to 240,000 pieces a year. However, that won't happen overnight. According to the Rheinmetall boss, ramping up ammunition production will take six to twelve months. The group could deliver wheeled armored vehicles in 15 to 18 months and tracked vehicles in 24 to 28 months.
Source: Stern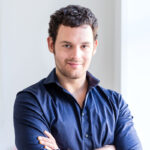 David William is a talented author who has made a name for himself in the world of writing. He is a professional author who writes on a wide range of topics, from general interest to opinion news. David is currently working as a writer at 24 hours worlds where he brings his unique perspective and in-depth research to his articles, making them both informative and engaging.