The hackers of the Russian group Killnet said they disabled the Anonymous group's website and urged Russians not to believe Internet fakes and remain calm. Presumably, the Killnet appeal on Tuesday, March 1, was published in one of the Telegram channels.
"The Internet is full of fake information about Russian bank hacks, attacks on Russian media servers, and much more. All this is not dangerous for people. This "information bomb" carries only text. And no more harm. Don't fall for fake information on the internet. Have no doubts in your country," Killnet said in a statement.
Hackers blamed President Volodymyr Zelensky and American leader Joe Boyden for what is happening in Ukraine. The leaders of the EU countries, as they say in the appeal, follow the lead of the United States.
Russian hackers said they had already disabled the website of the Anonymous group, as well as the website of the Right Sector banned in the Russian Federation.
Anonymous, a group of computer hackers, declared cyber war on Russia and claimed responsibility for a hacker attack, for example, on the RT website.
On February 28, the websites of Izvestia, TASS, Kommersant, Forbes, Fontanka, Mel, E1, Buro 24/7, RBC, Znak.Com and other Russian media were hacked.
On the same day, the websites of the Crimean government and authorities were subjected to massive DDoS attacks. The hackers used a botnet whose IP addresses are predominantly located in North and South America, Taiwan and a number of other countries.
On February 26, the Ministry of Digital Development reported that users of the public services portal may encounter difficulties when working with the site's services due to cyber attacks. At the same time, personal data and information of citizens are reliably protected, the department specified.
On the same day, the administration of the President of the Russian Federation reported regular cyber attacks on the Kremlin website. The same was reported in Russian Railways: the company's website is subjected to regular serious DDoS attacks.
On February 24, Russian President Vladimir Putin announced a special operation to protect the civilian population of Donbass, where the situation escalated significantly on February 17 due to shelling by the Ukrainian military. In the Donetsk and Lugansk People's Republics, a general mobilization and evacuation of civilians to Russia was announced.
On February 21, the heads of the Donetsk and Luhansk People's Republics (DPR and LPR), Denis Pushilin and Leonid Pasechnik, asked Putin to recognize the independence of the republics. The corresponding decrees were signed in the evening of the same day.
Source: IZ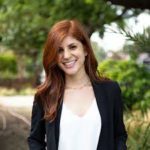 Jane Stock is a technology author, who has written for 24 Hours World. She writes about the latest in technology news and trends, and is always on the lookout for new and innovative ways to improve his audience's experience.