The websites of the Russian media, including RIA Novosti, TASS, RBC, turned out to be unavailable on Tuesday evening, March 1.
Attempts by users to open media web pages in the desktop version fail. At the same time, in the mobile version, sites are loaded.
The largest Russian media outlets have been subject to DDoS attacks since the end of February. During such attacks, attackers send an increased number of requests to the site that exceed the network bandwidth, blocking the operation of the resource.
On February 28, the websites of Izvestia, TASS, Kommersant, Forbes, Fontanka, Mel, E1, Pravo.ru, Lenta.ru, Buro 24/7, RBC, Znak.Com and others were hacked Russian media.
On the same day, the websites of the Crimean government and authorities were subjected to massive DDoS attacks. The hackers used a botnet whose IP addresses are predominantly located in North and South America, Taiwan and a number of other countries.
On February 26, the Ministry of Digital Development reported that users of the public services portal may encounter difficulties when working with the site's services due to cyber attacks. At the same time, personal data and information of citizens are reliably protected, the department specified.
On the same day, the administration of the President of the Russian Federation reported regular cyber attacks on the Kremlin website. The same was reported in Russian Railways: the company's website is subjected to regular serious DDoS attacks.
Source: IZ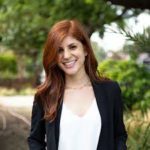 Jane Stock is a technology author, who has written for 24 Hours World. She writes about the latest in technology news and trends, and is always on the lookout for new and innovative ways to improve his audience's experience.