The mono-brand stores of the American company Apple of the Russian chain re:Store, operated by Inventive Retail Group, were closed on Wednesday. Izvestia correspondents were convinced of this when they visited several retail outlets in the center of Moscow on March 2.
It is also impossible to order gadgets on the re:Store website.
The representative of the retailer promised to comment on the situation later.
iPhone smartphones are still on sale from mobile operators and on marketplace sites.
The day before, Apple announced that it had suspended sales of its products in Russia. The company closed the possibility of buying goods on its official website in Russia. All items in the "Shipping" column indicate "currently unavailable".
The company also disabled incident reports on Apple cards in Ukraine "for security reasons and precautions for Ukrainian citizens."
Against the background of the Russian operation to protect the Donbass, Moscow faced sanctions from Western countries.
The situation in Donbass escalated on February 17. The DPR and LPR reported heavy shelling by Ukrainian security forces, including from heavy weapons. The republics announced a general mobilization and evacuation of civilians to the territory of Russia.
On February 21, Russian President Vladimir Putin signed decrees recognizing the independence of the DPR and LPR, as well as agreements on friendship, cooperation and mutual assistance with the republics. The documents were ratified the next day.
On February 24, Russia launched an operation to protect the population of Donbass. After that, Ukrainian President Volodymyr Zelensky accused Russia of hitting the country's military infrastructure and introduced martial law. He also severed diplomatic relations with the Russian Federation.
For more up-to-date videos and details about the situation in Donbass, watch the Izvestia TV channel.
Source: IZ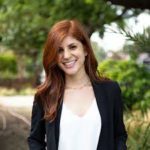 Jane Stock is a technology author, who has written for 24 Hours World. She writes about the latest in technology news and trends, and is always on the lookout for new and innovative ways to improve his audience's experience.