Moscow considers the behavior of American IT giants Google and Meta to carry out anti-Russian propaganda unacceptable. This was announced on March 1 by Oleg Gavrilov, Deputy Director of the Information and Press Department of the Russian Foreign Ministry.
"On their social platforms, hostile propaganda activities are being openly conducted, Russian sources of information are being blocked, and massive restrictions on access to domestic media are being carried out," the diplomat said during a commission meeting in the Federation Council.
As Gavrilov noted, Western Internet services are becoming not only a medium for the spread of fakes, but also participants in such activities.
On February 28, Roskomnadzor demanded that Google restrict access to inaccurate materials contained in Google Ads contextual advertising, as part of a special operation of the Russian Federation to protect Donbass. The document was sent to an American company.
On the eve of the Permanent Representative of the Russian Federation to the UN, Vasily Nebenzya, said that an information war is being waged against Russia in social networks in connection with Moscow's special operation to protect Donbass. According to him, training manuals are posted on social networks on how to remove fakes discrediting Russia's actions.
On February 26, the Ministry of Defense of the Russian Federation announced that as the Russian armed forces successfully carry out the rescue operation in the Donbass, an increase in the number of fakes was noted. The department called on the media "to be vigilant and not become blind victims of Western curators of information pressure on our country."
Since 2014, the Ukrainian authorities have been conducting a military operation against the inhabitants of Donbass, who refused to recognize the results of the coup d'état and the new government in Ukraine. On February 17, the situation in the region escalated. The DPR and LPR reported heavy shelling by Ukrainian security forces, including from heavy weapons. The republics announced a general mobilization, the evacuation of civilians to the territory of Russia and asked for recognition of their independence.
On February 21, Russian leader Vladimir Putin signed decrees recognizing the sovereignty of the Lugansk and Donetsk People's Republics, as well as treaties of friendship, cooperation and mutual assistance.
On February 24, Putin, in his special televised address, announced that a special operation would be carried out in the Donbass in order to protect the civilian population.
For more up-to-date videos and details about the situation in Donbass, watch the Izvestia TV channel.
Source: IZ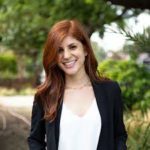 Jane Stock is a technology author, who has written for 24 Hours World. She writes about the latest in technology news and trends, and is always on the lookout for new and innovative ways to improve his audience's experience.