China's peace plan for Ukraine was eagerly awaited. The position paper is now available. China calls for a ceasefire and warns of nuclear weapons. Diplomats are skeptical.
China has called for a ceasefire in the Ukraine war.
A much-anticipated position paper released by Beijing's foreign ministry on Friday to mark the anniversary of Russia's invasion of Ukraine calls for talks between the two sides to resume soon. "Dialogue and negotiations are the only viable solution to the Ukraine crisis." However, China's efforts to become more involved in a peace solution with such proposals are viewed with skepticism, since the Chinese leadership has not even condemned the Russian war of aggression to date.
China's position paper
"All parties should support Russia and Ukraine to work in the same direction and ultimately achieve a comprehensive ceasefire," the 12-point document reads. "Conflict and war serve no one. All parties must remain rational, exercise restraint and avoid fanning the flames, and prevent the crisis from worsening or even spiraling out of control." With this line of argument, China generally turns against arms deliveries from the West to Ukraine.
China: Observe UN principles
At the beginning of the paper, China demands that the principles of the United Nations must be strictly observed. "The sovereignty, independence and territorial integrity of all countries must be effectively maintained," it says, but without going into detail about what is to happen with the Russian-occupied territories. It is also demanded that the "legitimate security interests of all countries" must be taken seriously. Diplomats see this formulation as a clear indication of Russia's argument that it must defend itself against the United States and NATO.
The "Cold War mentality" must be ended, China continues to argue in a similar way. One country's security should not come at the expense of others. It is said that bloc confrontation must be avoided – an accusation that China usually leveled against the United States. Without naming NATO, the paper also argues that regional security should not be achieved by strengthening or expanding military blocs.
A clear no to nuclear weapons
In the document, China calls for a reduction in the strategic risks of war: "Nuclear weapons must not be used and nuclear wars must not be fought." The threat of using nuclear weapons should also be rejected – a phrase that could indirectly be aimed at Moscow. China is resolutely demanding an end to sanctions against Russia, "which only create new problems." "China rejects unilateral sanctions not authorized by the UN Security Council." Russia and China sit as veto powers in the highest UN body.
The document also calls for avoiding attacks on civilians or civilian facilities. China also rejects armed attacks on nuclear power plants or other civilian nuclear facilities. All parties should also facilitate grain shipments from Ukraine and support the United Nations to play an important role in this.
Diplomats don't want to call paper a "peace plan."
The paper is entitled "China's position on the political solution to the Ukraine crisis". However, diplomats in Beijing have been wary of describing the proposals as a "new peace initiative" or "peace plan." Reference was made to China's proximity to Russia and its lack of neutrality. Since Russia's invasion of Ukraine began a year ago, China has always backed Russian President Vladimir Putin, with the US and NATO as the real culprits of the crisis
Source: Stern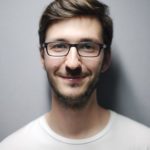 I have been working in the news industry for over 6 years, first as a reporter and now as an editor. I have covered politics extensively, and my work has appeared in major newspapers and online news outlets around the world. In addition to my writing, I also contribute regularly to 24 Hours World.