In the vote on the UN resolution for a Russian withdrawal from Ukraine, Germany and India vote differently. The differences also become clear during the Chancellor's visit.
Chancellor Olaf Scholz condemned the Russian war of aggression against Ukraine, while Indian Prime Minister Narendra Modi advocated peace efforts: During the Chancellor's inaugural visit to India, the differences between the two countries with regard to the Ukraine war became clear.
After the conversation with Modi, Scholz emphasized how important the UN resolutions are, with which the war is repeatedly condemned. India has not agreed to any of these resolutions, but has always abstained. The country with close economic and military ties to Russia wants to remain neutral.
According to the official translation, Modi said that since the war began a year ago, India has always called for a solution through dialogue and diplomacy. "India stands ready to participate in any peace process." However, Ukraine and its Western allies – including Germany – see no point in negotiations as long as Russia is not prepared to withdraw its troops from Ukraine.
No open confrontation
There was no confrontation on the open stage between the two. Scholz has already experienced this differently when traveling to Russia-friendly countries, for example in South Africa or most recently in Brazil, where President Luiz Inácio Lula da Silva even blamed Ukraine for the Russian war of aggression at a joint press conference.
Scholz made it clear in India that he has no interest in such open conflicts. He has not heard any criticism of India's voting behavior in the UN General Assembly. He is certain "that even among the countries that did not vote, the vast majority see this as a war of aggression," he emphasized. However, Indian government representatives never speak of a war, but always of a crisis or a conflict.
Even before his trip, the SPD politician had made it clear that he didn't want to come across as lecturing. At the Munich Security Conference last weekend, he adopted a quote from Indian Foreign Minister Subrahmanyam Jaishankar: "Europe must grow out of the mentality that Europe's problems are the world's problems, but the world's problems are not Europe's problems." It was very well received by the Indian media.
No lectures because of Russia course
Scholz wants to expand economic and strategic relations with the world's fifth-strongest economic power – also to free India from its close ties to Russia. Since the Russian attack on Ukraine, the second most populous country in the world has expanded its imports of relatively cheap Russian oil. Critics accuse India of undermining Western sanctions in this way. India, on the other hand, says it needs cheap oil for its poor population. The federal government does not want to make this a problem. "It would be wrong if we saw this as a provocation," government officials said.
Militarily, too, India is very close to Russia. Much of the equipment used by the Indian Armed Forces comes from there. Western countries like Germany want to change that. Scholz and Modi talked about specific armaments projects, but did not say which ones.
Reports: India wants six submarines
According to Indian media reports, the government in New Delhi is looking for a cooperation partner for the production of six submarines. ThyssenKrupp Marine Systems from Germany would be an option, but South Korea should also be in the running. Such a deal would be worth several billion euros.
India currently has one nuclear submarine and 16 conventional submarines. The country is one of nine countries believed to have nuclear weapons and has been in a territorial conflict over the Kashmir region with neighboring Pakistan, which is also armed with nuclear weapons, for decades. Arms exports to India are therefore controversial.
Scholz made it clear that he had no problem expanding arms cooperation. The "quality of German technology" is also highly recognized by the Indian partners in this area, he said. They want to deepen the cooperation "in very concrete working relationships and stay tuned there". Modi also emphasized that there is still "untapped potential" in the security and defense sectors.
A dozen business representatives present
The Chancellor, who was accompanied by a dozen business representatives, also wants to significantly expand economic relations. German investments in India should be increased and the number of employees in the 1,800 German companies there "massively increased".
Scholz also campaigned for a free trade agreement to be concluded between the European Union and India as soon as possible. Negotiations took place from 2007 to 2013. At that time, the talks failed and only resumed last year. "I'm in favor of us now developing more pressure, that we develop a great will," said Scholz.
For Scholz it is not the last trip to India this year. He will return to New Delhi for the G20 summit in September. India chairs the group of leading economic powers. Again, it should be about Russia and Ukraine. Russian President Vladimir Putin is a member of the G20.
Source: Stern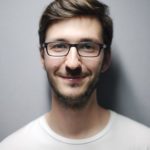 I have been working in the news industry for over 6 years, first as a reporter and now as an editor. I have covered politics extensively, and my work has appeared in major newspapers and online news outlets around the world. In addition to my writing, I also contribute regularly to 24 Hours World.