The UN Human Rights Council meets three times a year. At the current meeting, the focus is on numerous trouble spots, not just the war in Ukraine. UN Secretary-General Guterres is concerned.
UN Secretary-General António Guterres opened the session of the UN Human Rights Council in Geneva with urgent warnings and a passionate appeal. The Universal Declaration of Human Rights is celebrating its 75th anniversary this year, but it is under attack. "She is abused and mistreated," Guterres said in Geneva.
"She is exploited for political purposes and ignored – often by the same people." The world must stand up to it. Federal Foreign Minister Annalena Baerbock is also expected to attend the meeting.
Guterres: The world is experiencing setbacks instead of progress
He appealed to governments and all people: "We must reinvigorate the declaration and ensure its full implementation in order to meet the challenges of today and tomorrow." The world full of crises and conflicts is experiencing regression instead of progress. Poverty and hunger would increase, social cohesion and trust would dwindle given the gap between the rich and the poor.
The Declaration of Human Rights was proclaimed in 1948. In 30 articles, it lays out the rights to which every human being is entitled, regardless of "race, skin colour, sex, language, religion, political or other convictions, national or social origin, property, birth or other status. It starts with the words: "All human beings are born free and equal in dignity and rights."
The UN Human Rights Council meets three times a year to assess the human rights situation around the world. He can set up commissions of inquiry like a year ago after the Russian attack on Ukraine. However, among the 47 member countries elected for three years there are always some with dubious respect for human rights. China, Cuba and Eritrea, who currently sit on the council, have repeatedly dismissed criticism of other countries as interference in internal affairs.
Baerbock stresses the importance of the UN Human Rights Council
In view of human rights violations by Russia, Iran and Afghanistan, Baerbock underscored the importance of the UN Human Rights Council. "The fact that there is no sanction mechanism makes this work more difficult, but no less important," said the Green politician before leaving for Geneva. "Our progress may often seem slow or small, but every resolution, every commission of inquiry appointed and every rapporteur appointed is a stone that strengthens the wall between right and wrong," added Baerbock.
Baerbock is likely to bring up reports on the systematic kidnapping of Ukrainian children to Russia before the Human Rights Council. Moscow rejects these as false reports. The commission of inquiry into Ukraine will present its report on March 20.
In Geneva, the German Foreign Minister also wants to speak before the permanent disarmament conference and at a donor conference for the civil war country Yemen, which is intended to raise money for humanitarian aid. With regard to Russia, Baerbock said that at a time when a nuclear power is violating fundamental principles of the UN Charter, negotiation forums such as the Disarmament Conference are more important than ever. "We must not allow a few states to endanger all of our security because they undermine rules that serve us all," she added, referring to Russia, but obviously also against the background of North Korea's and Iran's nuclear programs.
Background UN Human Rights Council Universal Declaration of Human Rights
Source: Stern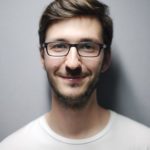 I have been working in the news industry for over 6 years, first as a reporter and now as an editor. I have covered politics extensively, and my work has appeared in major newspapers and online news outlets around the world. In addition to my writing, I also contribute regularly to 24 Hours World.