A defamation lawsuit is pending against Fox News. It turns out that Rupert Murdoch, who owns the conservative US broadcaster, admits that its moderators spread false reports about alleged election fraud in 2020.
The US broadcaster Fox News always stands out for its smooth handling of facts. Fox boss Rupert Murdoch has now admitted how much. A court document shows that the 91-year-old had to admit under oath to spreading false news in early February. Specifically, it was about the 2020 US election and the claim that President Donald Trump, who was still in office at the time, had been deprived of his re-election through fraud. This false statement was supported by some Fox News commentators. But not from the entire broadcaster, according to the court record, Murdoch said: "I would have liked us to denounce it more afterwards."
Trump's lawyers a news source?

The background is a defamation lawsuit by the Canadian voting computer manufacturer Dominion against the broadcaster, which belongs to Murdoch's media empire. Dominion is demanding the equivalent of 1.5 billion euros in damages in the lawsuit because Fox News spread reports about alleged manipulation of the voting computers. The TV station's management invokes freedom of the press and insists that it legitimately treated and reproduced Trump's and his lawyers' version as news.
After the November 2020 presidential election, Trump refused to acknowledge his defeat by Democrat Joe Biden and made allegations of voter fraud that have been refuted many times over. In the trial in a federal court in Delaware, Dominion wants to prove that Fox News intentionally broadcast false news.
Fox News has long been considered one of Republican Trump's staunchest defenders. For years, prominent moderators like Tucker Carlson also regularly spread his false claims. Meanwhile, more and more internal documents are emerging showing that Fox bosses and moderators were well aware of the lies. They also spread malice about Trump in chats.
Trump lawyer, the "complete idiot"

In the news that became known as a result of the trial, moderator Tucker Carlson accused the Trump administration of lying. He texted his colleague Laura Ingraham and said that Trump attorney Sidney Powell was talking nonsense and that he had "caught her lying". Ingraham replied, "Sidney is a total idiot. No one will work with her. Same goes for Rudy." What is meant is the Trump lawyer Rudy Giuliani – a welcome guest on the TV shows of the two.
Powerful US Democrat
Farewell to Nancy Pelosi: The woman with the gavel who read Trump the riot act
The court filings also show that station boss Rupert Murdoch claims to have had the idea of ​​debunking the election lies of the Trump camp, in which presenters Carlson, Sean Hannity and Ingraham appear together at prime time after the 2020 election in order to become the legitimate to declare election winners. That "would help stop the Trump myth that the election was stolen," Murdoch is quoted as saying.
Sources: DPA, ,
Source: Stern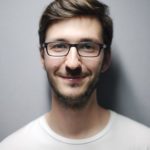 I have been working in the news industry for over 6 years, first as a reporter and now as an editor. I have covered politics extensively, and my work has appeared in major newspapers and online news outlets around the world. In addition to my writing, I also contribute regularly to 24 Hours World.