Trench warfare and masses of Russian troops: The EU is looking at the war front with concern. Can ammunition stocks be delivered on time? A look at the production capacities is sobering.
Concerns are growing in the EU over recent developments on the front line in Ukraine. The war is reminiscent of the trench warfare of World War I and Ukrainian forces are currently heavily outnumbered by invaders from Russia in some key areas, a senior EU official said in Brussels today.
The assessment is that the situation on the battlefield, to put it very cautiously, is "not easy". At the beginning of the war, the Ukrainians were still outnumbered. Currently, large numbers of soldiers would have to fight over very small areas of terrain.
Ammo urgently needed
What Ukraine now needs most from the EU is extra ammunition, said the official, who declined to be named. In addition, more modern anti-aircraft systems and artillery with a longer range are needed. The Russians had recently withdrawn weapons 120 kilometers behind the front line, and the Ukrainians had only received artillery with a range of around 80 kilometers in the past.
In order to provide Ukraine with the urgently needed ammunition, consideration is currently being given to reimbursing member states willing to supply a significantly higher proportion of the costs from EU funds than has been the case up to now. A reimbursement rate of up to 90 percent is proposed in a discussion paper for the member states that was published on Wednesday. So far it has been less than 50 percent in some cases.
According to the paper, which is available to the German Press Agency and in which the EU Commission, the Foreign Service and the European Defense Agency (EDA) are also involved, states are required to make 155 millimeter caliber artillery ammunition available quickly were. In addition to existing stocks, future deliveries from industry should also be delivered to the Ukraine immediately.
For the reimbursement of ammunition costs, it is proposed to mobilize another billion euros from the so-called European Peace Facility. It is a financing instrument through which the EU already supplies arms and equipment and supports the training of the Ukrainian armed forces.
Up to 1.8 million rounds of rounds of artillery ammunition per month
According to figures from a government background paper, the Russian armed forces fire between 600,000 and 1.8 million rounds of artillery ammunition per month on average, while Ukraine fires only 60,000 to 210,000 rounds per month. According to the information, the current production capacity of the European defense industry is currently only 20,000 to 25,000 rounds per month. However, an expansion to up to 175,000 shots per month is possible.
In order to promote the rapid procurement of ammunition in the EU and to boost production, according to Brussels' ideas, ammunition should be bought jointly in the future. According to the EU official, 26 member states and Norway have already expressed interest in a project by the European Defense Agency (EDA). Ideally, a first agreement should be signed this month.
The proposals are now to be discussed at an informal meeting of defense ministers in Sweden next week. Decisions could then be made between March 20th and 24th. Then there are regular meetings of foreign and defense ministers and heads of state and government in Brussels.
Source: Stern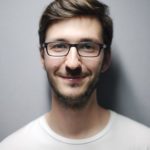 I have been working in the news industry for over 6 years, first as a reporter and now as an editor. I have covered politics extensively, and my work has appeared in major newspapers and online news outlets around the world. In addition to my writing, I also contribute regularly to 24 Hours World.