Estonia's head of government Kaja Kallas wins the parliamentary elections in Estonia with her economic liberal party. This means that it should be able to continue on its clear course against its neighbor Russia and its war of aggression against Ukraine.
In the EU and NATO state of Estonia, which borders Russia, Prime Minister Kaja Kallas' liberal business reform party clearly won the parliamentary elections. After an election campaign dominated by the consequences of the Ukraine war, the ruling party won 37 of 101 seats in Parliament in Tallinn – three more than in the previous election in 2019. According to the election commission on Monday night, after counting all the votes, it remains the strongest force in the People's Assembly in Tallinn, called Riigikoku. Kallas has been the head of government since 2021 – the first woman in Estonia's history – and is considered one of the most resolute supporters of Ukraine in Europe.
Kaja Kallas sets a record in his own constituency

The victory of her party in the Baltic state with around 1.2 million inhabitants had already become apparent before the election on Sunday. As the polls suggested, Kallas should now be able to continue governing. The 45-year-old is currently leading a three-party coalition with the Social Democrats (9 seats) and the conservative party Isamaa (8 seats), both of which lost seats. Kallas initially left open whether she would continue the alliance or look for new coalition partners. All options should be discussed within the party beforehand.
"Voters expect the reform party to take the lead in the new government. That much is certain," said Kallas on election night, thanking the Estonians for the trust they had placed in them. With more than 31,000 votes in her constituency, she set a record – the most since Estonia's independence from the Soviet Union in 1991.
Two opposition parties came in second and third: the right-wing populist party EKRE (17 seats) and the left-wing Center Party (16 seats), both of which lost a few seats. The liberal party Estonia 200 (14 seats) was the largest winner of the votes in parliament for the first time. Experts even consider participation in the government to be conceivable.
invasion by Russia
Shocking, disturbing and infinitely sad: pictures from a year of war in Ukraine
Estonia can continue tough course against neighbor Russia

One of the dominant issues of the election campaign was Russia's war against Ukraine, which Estonia sees as a direct threat to national security. The country shares a nearly 300-kilometer border with Russia. Since around a quarter of the residents are of Russian descent, the war sparked off sensitive social debates – for example about school lessons in Russian and how to deal with one's own history and culture of remembrance.
Since Russia's attack, Kallas has emerged as a staunch supporter of EU sanctions on Moscow and arms sales to Ukraine. Under her leadership, Estonia has given more than one percent of its economic output as military aid to Ukraine and taken in more than 60,000 war refugees. She is also resolutely calling for NATO's eastern flank to be strengthened.
The election also included the possibility of early voting via the Internet, which Estonia was the first country in Europe to introduce a few years ago. This time, more than a third of all eligible voters used e-voting, including President Alar Karis. Overall, more than half of all votes were cast digitally – a record. According to preliminary information from the electoral commission, turnout was 63.7 percent.
Source: Stern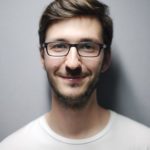 I have been working in the news industry for over 6 years, first as a reporter and now as an editor. I have covered politics extensively, and my work has appeared in major newspapers and online news outlets around the world. In addition to my writing, I also contribute regularly to 24 Hours World.