The Federal President traveled almost the entire eastern flank of NATO. Estonia was missing. Frank-Walter Steinmeier is now catching up on that. Before political talks, he first visits German soldiers.
Suddenly they stick to the right wing. The Airbus A319, which is taking Federal President Frank-Walter Steinmeier from Berlin to Estonia, is approaching the Ämari air force base – there it is being accompanied by two Eurofighters. The German and British fighter jets escort the Airbus to the point of landing. But: No need to worry, just an exercise.
The emergency would look similar. Last August, the German Air Force again took over air surveillance – in NATO jargon: air policing – over the Baltic States. Since then, their Eurofighters have made 28 alarm starts and identified Russian military aircraft over the Baltic Sea – most recently on Tuesday of this week. The military speak of "intercepting" the machines, but that doesn't mean pushing them away. "It's actually about visual identification," says press officer Alexander Feja.
"No increase in airspace border violations"
NATO has been protecting the airspace over the Baltic States since 2004. Estonia, Lithuania and Latvia do not have their own fighter jets. Since the start of the Russian war of aggression in Ukraine a good year ago, this aid has become even more important. The Ukraine war has not aggravated the situation in the airspace over the Baltic States, as the outgoing Bundeswehr Inspector General Eberhard Zorn reports. "We haven't seen any increase in airspace border violations. We haven't seen a significant increase in the number of alarm launches we're doing either," says the general, who accompanies the Federal President.
Press officer Maurice Heck adds that he is not aware of any situation where Russian jets have behaved in a particularly provocative manner. However, they regularly fly without a transponder and can therefore not be identified. They are on the road like "ghost drivers" – and that in a narrow and heavily flown airspace. "It's extremely dangerous." It is also dangerous because nowhere else do the armed forces of NATO and Russia come as close as in the international airspace over the Baltic Sea.
German-British Eurofighter squadrons
Steinmeier can explain all of this in detail on Wednesday. In the technical hall he finds out about the maintenance of the Eurofighter. And he observes the practice alarm start of a German-British squadron. Because that's new since March 6: German and British jets are now flying in mixed squadrons. The first joint operation against two Russian aircraft took place just one day before the Federal President's visit.
Steinmeier visited the two Baltic states of Latvia and Lithuania as well as almost all other countries on NATO's eastern flank last year. There, Germany's initially hesitant support for Ukraine, which had been attacked by Russia, sowed doubts about its reliability as an ally. Germany's adherence to the Nord Stream 2 gas pipeline also contributed to this.
Steinmeier assures: "You can rely on Germany"
Here on NATO's eastern flank, there is a great deal of concern about becoming the next victim of Russian aggression. Estonia, which is slightly smaller than Lower Saxony in terms of area, has a border with Russia that is almost 300 kilometers long in the east. That explains why Estonian Prime Minister Kaja Kallas has repeatedly called for NATO's eastern flank to be reinforced.
Steinmeier knows about the concerns and sensitivities of the eastern EU and NATO partners. And so, even before a meeting with Estonian President Alar Karis in Tallinn, he used the opportunity to assure them – demonstratively in front of a Eurofighter: "NATO is ready to defend every square centimeter of its alliance." This also applies to the Baltic States. "You can also rely on Germany in this regard." In Tallinn he added: "Germany stands by its responsibility in NATO and in Europe."
Karis reacted almost enthusiastically: Germany's importance for European security cannot be overestimated. "Germany plays the central role in NATO's collective defense, on the battlefield and in all decisions."
Source: Stern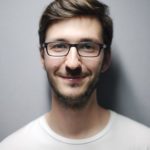 I have been working in the news industry for over 6 years, first as a reporter and now as an editor. I have covered politics extensively, and my work has appeared in major newspapers and online news outlets around the world. In addition to my writing, I also contribute regularly to 24 Hours World.