Shortly before the elections in Turkey, President Erdogan is trying to rally voters with anti-LGBT slogans behind him. For many people it is about nothing less than the right to exist.
If Turkish President Recep Tayyip Erdogan had his way, Talya Aydin probably wouldn't even exist. The 26-year-old is a parliamentary candidate for the Turkish workers' party Tip – and is openly trans. Aydin is one of the people Erdogan approaches almost every day two weeks before the parliamentary and presidential elections. "This nation does not have LGBT people," Erdogan recently said of Turkey, threatening to "teach a lesson" to his supporters in the May 14 election.
LGBT, the English acronym for lesbian, gay, bisexual and transgender, is a combat term for the Turkish president. Erdogan can be confident that this will go down well with religious conservative voters. Statements of this kind towards queer people are not new. For years, Erdogan and, at the forefront, Interior Minister Süleyman Soylu have been fueling a hostile climate against queer people, publicly calling them "perverted" and ironically equating them with terrorist organizations. That produces colorful flowers. Soylu recently claimed that LGBT people are pro-marriage with animals.
What may seem absurd to some, catches up with the voters. In the summer of 2022, as a result of the government's sharp agitation, people took to the streets in several Turkish cities to demand, among other things, a ban on "gay propaganda". When trans woman Selin Cigerci wanted to open a beauty salon in the city of Konya in March 2023, a mob gathered in front of the shop and aggressively asked her to get out of town.
No fear
Tip candidate Aydin wants to face exactly that. "I can't accept that I feel less secure now than I did when I was 14, when people thought I was a boy," says Aydin. She is not afraid of being in the public eye as a trans woman: "I'm not the one who should be afraid of you, you should be afraid of a fair judge in the future."
But just a few months ago she would not have believed she could run as a candidate in a country under Erdogan. The fact that she does it anyway, brought in her "amazing feedback". The self-declared socialist is about equality – regardless of class, economic resources and gender. She is sure that Turkey is on the verge of a big change.
Öyku Didem Aydin does the same. Öykü has represented numerous queer people in court. The country's judiciary is corrupt, the government is politicizing homophobia to rally voters. "There is a pogrom atmosphere in Turkey, people are being used as targets," says Öyku Aydin.
Infamous leader
According to the organization Transrespect, Turkey leads the statistics of European countries with the highest number of murders of trans people. Women are already significantly underrepresented in politics. Under the Erdogan government, the country also withdrew from the international convention for the protection of women from violence, the so-called Istanbul Convention, under pressure from religious circles.
Erdogan now hopes to win the elections with the support of Islamist parties, all of which are running with anti-feminist programs. The Kurdish Islamist Hüda Par, for example, wants to protect the "traditional" family from "deviant" ideologies, teach girls and boys separately and offer women working conditions that correspond to their "nature". The Islamist party Yeniden Refah advertises for the elections with a bus on which male parliamentary candidates are shown with a picture, but only a shadow of the female candidate.
Women and queer people fear that if Erdogan is re-elected, their situation could deteriorate again. Deniz Altuntas from the Center for Women's and Family Research at Kadir Has University says it's obvious that the threats shouldn't just remain a verbal expression, but could also turn into violence. "Imagine: Every day a politician threatens you in his speech, claims that you don't exist, describes you as a threat to society." If the current government continues, a further restriction of rights and freedoms is inevitable.
Source: Stern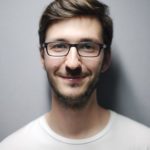 I have been working in the news industry for over 6 years, first as a reporter and now as an editor. I have covered politics extensively, and my work has appeared in major newspapers and online news outlets around the world. In addition to my writing, I also contribute regularly to 24 Hours World.