Russian President Vladimir Putin has a lousy record of the war, but security expert Christian Mölling says he doesn't have to fear losing his office at the moment.
According to security expert Christian Mölling, Russian President Vladimir Putin has so far failed in all of his war goals in Ukraine. However, he does not have to fear for his office at the moment, said Mölling on Monday star– "Ukraine – the situation". The research director of the German Council on Foreign Relations asked how Putin intends to explain to his people "that he basically messed up the whole story." None of the goals mentioned at the beginning of the war had been achieved. Mölling thought it possible that Putin would reformulate his intentions in light of this balance sheet – possibly as early as Tuesday, when Russia is commemorating the victory over Nazi Germany in May 1945. "He could present a new narrative – for example that it's actually about fending off the West, which takes precedence over everything else," said Mölling.
Mölling: Putin's position of power is not yet in danger

Despite the poor record, the expert does not currently see Putin's position of power in danger – not even through the disputes between the military leadership and the mercenary boss Yevgeny Prigoschin or the ambitions of the Chechen ruler Ramzan Kadyrov. Mölling said: "None of that is enough to make this regime falter. That would be the population's ability to organize an uprising. Or if the main actors turn away from Putin. But the security policy elites in Moscow see no alternative Putin, who protects her interests. They haven't got that far yet. Prigozhin has never attacked Putin himself." According to Mölling, Prigozhin failed to "consolidate the political dimension of his power." He remains dependent on the President.
How much success the Ukraine offensive will have in the Russian-occupied areas cannot be reliably predicted. But one cannot "assume that Moscow will be able to simply beat back this offensive. Nobody knows how bombastic it will be and how effective it will be." Mölling assumes that in Moscow, as in the West, very different scenarios for the course of the offensive will be played out. "The political survival of one or the other can depend on that. Of course you're nervous about that."
Source: Stern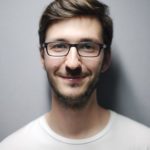 I have been working in the news industry for over 6 years, first as a reporter and now as an editor. I have covered politics extensively, and my work has appeared in major newspapers and online news outlets around the world. In addition to my writing, I also contribute regularly to 24 Hours World.