Did Donald Trump rape a woman in a New York department store in 1996? Nine jurors now have to decide on this in a US civil court. The ex-US President would not have to go to prison if convicted. But the political damage could be great for Republicans.
In the civil trial against former US President Donald Trump over allegations of rape by the author E. Jean Carroll, the decision now rests with the nine jurors. An acquittal would be a victory for the Republican, but the consequences of a guilty verdict would be difficult to predict. Answers to important questions:
What does Carroll accuse Trump of?

Carroll accused Trump of raping her in a dressing room at the luxury department store Bergdorf Goodman in Manhattan in 1996. The New York real estate entrepreneur jokingly asked the well-known columnist for the magazine "Elle" after her description if she could advise him on buying underwear as a gift for a friend. He is said to have sexually assaulted and raped her in the dressing room.
Other possible charges
Stormy Daniels case brings Trump to court – he still has these legal problems to deal with
Carroll, now 79, made her allegations public for the first time in 2019, when Trump was president. He dismissed the allegations as lies and stated that Carroll was not his "type". The author subsequently sued Trump for defamation and later in a second lawsuit for the alleged rape itself and again for defamation.
How did the process go?

The civil trial in federal court in Manhattan began two weeks ago with nine jury selections. Carroll testified under oath as a witness and reiterated her allegations against Trump – also in cross-examination by Trump's attorney Joe Tacopina. Two of Carroll's friends also testified that shortly after the alleged rape, the author told them that Trump had attacked them.
Trump himself stayed away from the process, he was not obliged to participate. His lawyers also did not summon defense witnesses. During the process, however, videos of Trump's questioning by Carroll's attorney Roberta Kaplan last October were played. The ex-president once again firmly denied the rape allegations: "She's a liar and she's really a sick person, I think she's sick, mentally ill."
Trump made an embarrassing mistake during the survey: in a photo from the 1990s, he confused Carroll with his then-wife Marla Maples. This weakens his defense strategy, according to which Carroll is not his "type".
What is Donald Trump threatening?

Because this is a civil trial and not a criminal trial, Trump faces no jail time if found guilty. Rather, Carroll sued the ex-president for undisclosed damages. If the jury — six men and three women — found Trump guilty of rape and defamation, they would also have to award punitive damages.
What political consequences could a verdict have?

An acquittal for Trump would be a great success for the right-wing populist, who wants to run again in the 2024 presidential election. The 76-year-old has been accused of sexual misconduct by a number of women in the past and has always denied such allegations. He could use an acquittal in the Carroll case to present himself as fundamentally innocent.
It is unclear how much a guilty verdict would damage Trump. The Republican has been at the center of numerous scandals and affairs in recent years and is currently the subject of several judicial investigations. However, this never really harmed his approval ratings, Trump's supporters let him get away with a lot.
This also includes Trump's dealings with women. Unforgotten, just before the 2016 presidential election, a sound recording became public on which Trump boasted that he could kiss women without being asked and grab them between the legs. That was considered the deathblow for Trump's presidential candidacy – but the right-wing populist still won the election against Democrat Hillary Clinton.
Source: Stern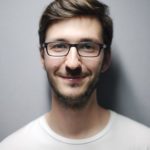 I have been working in the news industry for over 6 years, first as a reporter and now as an editor. I have covered politics extensively, and my work has appeared in major newspapers and online news outlets around the world. In addition to my writing, I also contribute regularly to 24 Hours World.