"Title 42", a restrictive regulation for asylum seekers, expires at midnight on Thursday. The authorities in the USA are expecting a huge rush. US President Biden comments on the situation.
El Paso Mayor Oscar Leeser is looking forward to the coming days with extremely uneasy feelings. The Texan politician says there are between 8,000 and 10,000 migrants in the neighboring Mexican city of Ciudad Juarez who want to get to the United States. And because a "caravan" with other people is on the way to Ciudad Juárez, his city, which is located directly on the border with Mexico, could soon have to deal with 12,000 to 15,000 new arrivals.
The mayor isn't the only one worried. On the 3,100-kilometer border between the US and Mexico, many leaders expect a rush of refugees and migrants when a controversial US deportation regulation expires on Thursday. Since March 2020, Title 42 had allowed asylum seekers to be immediately turned away at the border with reference to the corona pandemic.
Restrictive asylum rule "Title 42" expires

Many people from South and Central America hoping for a better life in the USA may interpret the end of this regulation, introduced under then-President Donald Trump, as the beginning of a relaxed border policy. According to the news channel CNN, the US government estimates that there are more than 150,000 migrants with the United States in northern Mexico.
The US authorities in border towns are already overwhelmed. In El Paso, many migrants who escaped deportation sleep on the streets and seek shelter from the sun under towels, children beg for money.
Many people from Central America and South American countries such as Venezuela and Colombia are also holding out on the streets in Brownsville, a 12-hour drive to the south-east of the Texas border town. Here, paradoxically, the number of people arriving has increased in the past two weeks even before Title 42 expired.
migrants from Haiti
"Horrifying images": US border guards on horseback drive refugees back
Additional soldiers are mobilized

Mayra Paredes of the aid organization Team Brownsville says that so far she and other helpers have taken care of around 100 migrants a day. In the meantime there are "between 700 and 1000" people every day. "We were very scared because they said they wouldn't let you through after May 11," says 28-year-old Venezuelan Dasling Sánchez, who is sitting on cardboard boxes with her two children near a gas station.
Because while for some the end of Title 42 means a relaxed border policy, others fear that the authorities will take tougher action from now on. President Joe Biden's administration has announced it will continue to crack down on illegal border crossings and will mobilize 1,500 additional troops to help with border patrols.
In addition, the basic US border protection regulations – known as Title 8 – provide for penalties for illegal border crossings. For example, migrants can be sentenced to prison and banned from possible legal entry for five years. Title 8 has been in force for a long time, has been parallel to Title 42 in recent years and will again become the central set of rules for dealing with migrants and asylum seekers in the future.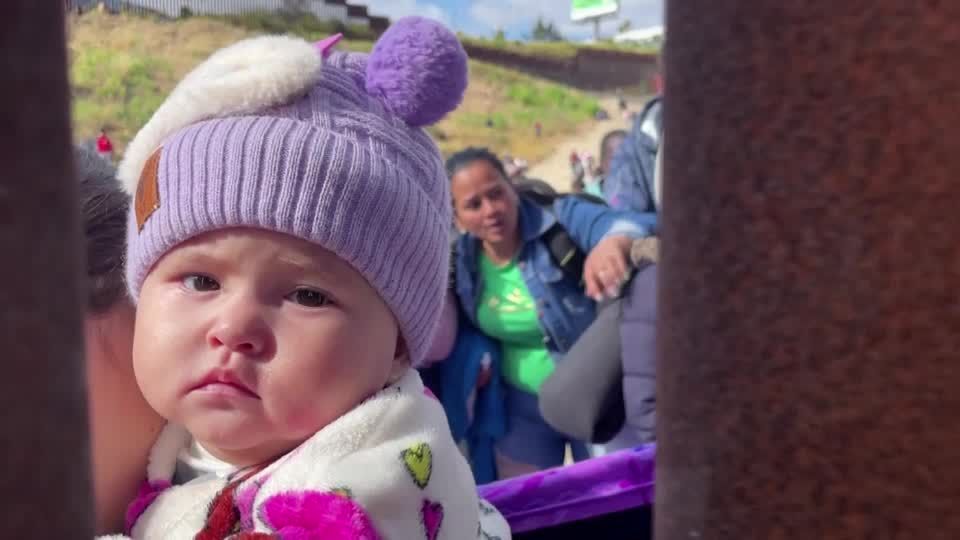 Watch the video: Migrants at the US border – stranded in no man's land.
Political explosiveness for Biden

For President Biden, the crisis on the border with Mexico is politically extremely dangerous – and border politics a difficult balancing act. The opposition Republicans accuse the Democrats of allowing hundreds of thousands of foreigners into the country unhindered and are fueling fears of an increase in crime and drug problems. A topic that can be used for election campaigns.
Meanwhile, the left-wing Democrats accuse Biden of breaking his campaign promise to turn away from right-wing populist Trump's tough refugee and migration policy. And while there have long been calls for reform of US immigration laws, an agreement between Democrats and Republicans in Congress is a long way off. "Federal immigration laws are broken," El Paso Mayor Leeser sighs as he prepares for the expected arrival of thousands of migrants. "There is no end in sight."
Source: Stern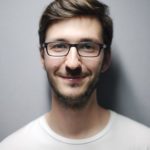 I have been working in the news industry for over 6 years, first as a reporter and now as an editor. I have covered politics extensively, and my work has appeared in major newspapers and online news outlets around the world. In addition to my writing, I also contribute regularly to 24 Hours World.