Donald Trump wants to retake the White House in 2024, and his conviction for sexual abuse of the author E. Jean Carroll will not change that. But senators from his Republican party are worried about the guilty verdict.
It is a guilty verdict that is also causing concern among Republicans: US President Donald Trump has been sentenced by a federal court in New York to five million dollars in damages and damages for the sexual abuse of author E. Jean Carroll. After less than three hours of deliberation, the nine jurors awarded Carroll $5 million – $2 million for sexual abuse and $3 million for defamation.
Trump, who wants to be the Republican candidate in the presidential election next year, described the court decision as "fraud and (…) a disgrace for our entire country" and announced that he would appeal against it. Getting out of the presidential race because of the verdict does not occur to the 76-year-old. However, there is concern among Republicans that the conviction of their potential candidate could torpedo his planned re-entry into the White House:
"It would be difficult for me to support Donald Trump"

Senator John Cornyn of Texas told journalists in Washington: "Regardless of what you think of him as a person, the only criterion for me is eligibility." While the public today tolerates more misconduct by officials than in the past and is "significantly" forgiving of Trump in particular, the ex-president only seems to focus on the core of his supporters without addressing a "broader spectrum of people". "He has a solid, supportive base, but you can't win an election with just his base," Cornyn explained. "For me that's why I don't think he can win."
Senator Mike Rounds of South Dakota When asked by a reporter if he could endorse someone convicted of sexual abuse as a presidential candidate, he said, "I would have a hard time doing that." "One never likes to hear that a former president has been found guilty — in a civil court — of these kinds of acts," Rounds said. "It focuses us on what we've been saying for some time, which is that we're looking for one person to lead this party forward as one, and we look forward to that person stepping forward."
Senator Bill Cassidy of Louisiana called Trump's conviction clearly worrying. "He was found civilly liable. How could that do anything but cause concern?" explained Cassidy. But whether or not that barred the former president as a contender for the most powerful state office would be up to voters to decide.
Senator Kevin Cramer of North Dakota regarded the verdict as a serious problem. "I'd much rather have a president without that history, but at the same time there will be an either/or decision at some point, and then we'll make it," Cramer said. The guilty verdict is "not even disqualifying for the American people," but it does affect Trump's eligibility. "That and a few other things make me question whether he would be the best candidate for the party."
Senator John Thune of South Dakota predicted that the ruling will most likely be part of a "continuous barrage" throughout Trump's candidacy. While many voters seemed to agree that prosecutors were after the 76-year-old, "people will have to decide whether they want to confront all the drama that will surround him."
Senator Mitt Romney of Utaha well-known critic of the ex-president, noted that a jury of Trump's "contemporaries found him guilty of sexual assault and awarded the injured person $5 million," adding, "I hope that the jury of the American people came to the same conclusion about Donald Trump."
But not all Republicans share the concerns:
Senator Bill Hagerty of Tennessee, who served as Trump's ambassador to Japan, called the verdict the latest act in the "legal circus" surrounding the ex-president. "I think we saw President Trump under fire before he became president," Hagerty said on Fox News. "It's been like this for years. It's amazing how he's survived these kinds of attacks and the American public has been amazing in supporting him."
Senator Tommy Tuberville of Alabama made a similar statement: "This won't be the last time," he said. "I mean, people will attack him from all sides […] You can't let him win."
The ultra conservative Senator Marco Rubio of Florida called both the case and the jury a "joke".
Senator Markwayne Mullin from Oklahoma said he thought it would be "very difficult" for Trump to get a fair trial "in one of those liberal states."
Ex-President under pressure
Trump convicted of sexual abuse – he still has these legal problems to deal with
House Speaker Kevin McCarthy dodged reporters' questions about Trump's conviction. And Senate Republican minority leader Mitch McConnell of Kentucky declined to comment, as did ardent Trump supporter and South Carolina Senator Lindsey Graham.
Carroll accused Trump of raping her in a dressing room at the luxury department store Bergdorf Goodman in Manhattan in the mid-1990s. He also damaged her reputation and career by denying the crime years later during his tenure, stating that the author was "not his type" and "totally lying." The jury dismissed the allegation of rape but ruled the incident to be sexual abuse.
Carroll's allegations against Trump were statute-barred under criminal law, but not under civil law. Since it was a civil case, it was not about imprisonment from the start, but about financial compensation. From a purely legal point of view, the decision has no influence whatsoever on the election campaign.
Sources: ,
Source: Stern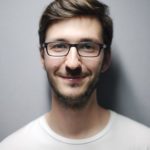 I have been working in the news industry for over 6 years, first as a reporter and now as an editor. I have covered politics extensively, and my work has appeared in major newspapers and online news outlets around the world. In addition to my writing, I also contribute regularly to 24 Hours World.