A top minister of commerce was involved in awarding a top post to his own groomsmen. This led to harsh criticism. Now both have spoken out.
Despite strong headwinds and loud accusations, Federal Minister of Economics Robert Habeck (Greens) is sticking with his State Secretary Patrick Graichen. "I've decided that Patrick Graichen doesn't have to go because of this mistake," Habeck said after a two-and-a-half-hour questioning by MPs on Wednesday. However, a civil service examination is now underway, because the requirements of the Ministry of Economic Affairs were "recognisably violated".
Together with Graichen (Greens), Habeck answered questions from the members of the committees for business, climate protection and energy. Graichen was involved in the selection of Michael Schäfer as the new managing director of the federally owned German Energy Agency (Dena), although he was his best man. Both Graichen and Habeck now speak of a mistake. The procedure for selecting personnel is to be rolled out again.
Klöckner: Many questions remain unanswered
Opposition representatives appeared unimpressed after the meeting. "From our point of view, this state secretary can no longer be held," said economic policy spokesman and AfD parliamentary group leader Leif-Erik Holm. "Unfortunately, today's event did not serve to further minimize the loss of trust." The economic policy spokeswoman for the Union faction, Julia Klöckner (CDU), emphasized: "Well, for us, that can be summed up, many questions remain unanswered." The CDU MP Andreas Jung said: "It is clear that the matter is not over today. The investigation must continue." His group will now request another, then public, meeting.
A public survey, which both Habeck and the Greens said they wanted, failed on Wednesday due to resistance from the traffic light coalition partners – the meeting took place behind closed doors. By Wednesday morning there had been a different agreement, said the economic policy spokesman for the FDP parliamentary group, Reinhard Houben. It is also questionable whether a public meeting would have been similarly informative. According to their own statements, the CDU/CSU parliamentary group also voted in favour.
According to a text of his opening statement, which the Ministry of Economic Affairs sent out after the meeting, Graichen said that he brought other applicants into play in addition to Schäfer at an early stage of the personnel selection. Of the eleven candidates who were suggested to the selection committee, of which he was a part, he already knew nine from professional experience. "For me it was a gradation in terms of which of the applicants I knew and how well."
Criticism of interdependencies in the ministry
Graichen asserted that he had neither given Schäfer nor other candidates any information or provided any advantages. But it was a mistake that he did not withdraw because of Schäfer's candidacy. "I thought that it was enough if my vote wasn't decisive and I held back in the selection committee when evaluating his person. That was wrong and I very much regret this mistake." Jung emphasized with regard to the procedure: "It is certain that the selection committee only proposed one applicant to the supervisory board." The climate policy spokesman for the FDP parliamentary group, Olaf in der Beek, said that Schäfer's negotiations with Dena could result in "financial rights" for him.
There is also criticism of personal ties in the Ministry of Economic Affairs. Graichen's sister, married to his colleague Michael Kellner, works like her brother at the Öko-Institut – a research institute that receives orders from the federal government. The ministry emphasizes that Kellner and Graichen were not involved in tenders for which the Öko-Institut could have applied.
The Bundestag also discussed the personnel policy of the Ministry of Economics at the instigation of the Union faction on Wednesday in a current hour. Klaus Ernst from the left warned there that climate protection requires a broad social consensus. Therefore, the impression should not be created that positions in the responsible ministry are only filled with friends instead of experts.
Green parliamentary group leader Andreas Audretsch accused the Union in particular of not being concerned with clarification in many places, "but with a populist campaign". The Union had thwarted climate protection and made a "lobbyistic policy for fossil energy". "The time of fossil lobbyists in the Federal Ministry of Economics is over. That hurts the CDU."
Habeck himself lamented the "wild debate" of recent times, saying that the entire ministry had been insulted. He said of its employees that they did more for Germany than many of those who attacked them. He admitted that the debate and the error behind it were damaging his ministry and its work. "Nevertheless, I think that we will continue to make good progress in our work on transforming the economy and energy policy in Germany."
Source: Stern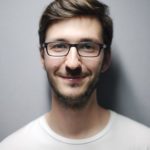 I have been working in the news industry for over 6 years, first as a reporter and now as an editor. I have covered politics extensively, and my work has appeared in major newspapers and online news outlets around the world. In addition to my writing, I also contribute regularly to 24 Hours World.