First Rome, then Berlin and Paris, now London: Shortly before the G7 summit, Ukrainian President Zelenskyj rattled through the most important NATO countries. The support is still great – and yet not unlimited.
Shortly before an expected major offensive against the Russian occupying forces, the Ukrainian President Volodymyr Zelenskyj collected important promises of weapons on a publicity tour. During a surprise visit to Britain on Monday, Prime Minister Rishi Sunak not only promised numerous anti-aircraft missiles, but also hundreds of combat drones with a range of more than 200 kilometers. With this, the Ukrainian troops could also hit targets on the Black Sea peninsula of Crimea, which was annexed by Russia. Chancellor Olaf Scholz had previously announced an extensive armaments package at a meeting with Selenskyj in Berlin.
Britain is venturing out of cover faster
Prime Minister Sunak pushes forward once more. When Ukraine requested main battle tanks, Great Britain was the first country to announce such aid: 14 Challenger-2 vehicles. In doing so, London put the allies in Berlin and Washington under pressure – with success. Germany has now pledged another 30 Leopard 1 tanks. When it comes to longer-range missiles, too, London is the first to move forward. Only recently was it announced that the government was supplying Storm Shadow air-launched cruise missiles. Just in time for Zelenskyj's visit, Sunak announced combat drones.
The Kremlin was demonstratively calm. "This cannot significantly or fundamentally influence the course of the military special operation (as Moscow calls the war)," said Kremlin spokesman Dmitry Peskov. The deliveries would only lead to further destruction.
Prime Minister Sunak hardly misses an opportunity to emphasize that Great Britain is Ukraine's closest partner – also in view of the poor poll numbers. The greeting was particularly warm: Sunak received the Ukrainian President with a warm hug. At his country estate, Checkers, Sunak compared him to British World War II hero Winston Churchill. "In the same way, today your leadership and your country's courage and steadfastness are an inspiration to us all," Sunak said.
It's about reach
The British government emphasized that the combat drones, the exact type of which was not initially specified, would have a range of more than 200 kilometers – just like the Storm Shadow. This means that Ukraine will be able to attack Russian targets far behind the front lines and even on the annexed peninsula of Crimea. So Russia must either withdraw its depots and command centers further or better secure them and thus shift resources. Supply routes are also at risk. "This material will assist Ukraine in its expected military push against Russian forces in the coming months," it said in London.
The autumn offensive showed how successfully Ukraine can use Western military equipment. At that time, multiple rocket launchers of the US type Himars played a decisive role in destroying Russian positions in the rear of the front. The German rocket launcher Mars II is now also used for this purpose. Both weapon systems have a range of around 80 kilometers. With British weapons, the Ukrainians will soon be able to fire more than twice as far. Zelenskyy promised that the internationally recognized Russian territory would not be attacked.
Major diplomatic offensive
The timing of Zelenskyj's trip to the European G7 countries – and at the same time the most important European NATO members – is well chosen. In a few days, the G7 heads of state and government will meet for their summit in Japan. The focus there is actually on the relationship with nearby China. But by making another visit in person, Zelenskyy ensures that Ukraine will also play an important role.
"There is a risk that Western support will dwindle," warned British ex-army chief Richard Dannatt on BBC Radio 4. "There is also a risk that (Russian President Vladimir) Putin will realize that time is on his side is." Therefore, the Ukrainian offensive must be effective. "If there are decisive strikes against the Russians, there is a chance that Russia's military morale will crumble and the Russian army will collapse in the same way we saw near Kharkiv last September."
And now fighter jets?
Selenskyj has not yet received any commitments for the desired Western fighter jets. In Berlin, the President made it clear that he is primarily concerned with political support, and a "fighter jet coalition" is under discussion. Here, too, London had ventured far forward. But Ukraine doesn't want any Eurofighters, said British Defense Minister Ben Wallace recently. Because it takes a long time until Ukrainian pilots are trained on the machines. The requested F-16, on the other hand, does not exist in Great Britain.
The fighter jets are particularly important for strategic air superiority in the planned offensive, as the expert Maximilian Terhalle, visiting professor at the London School of Economics, told the German Press Agency. "So far, such sovereignty does not exist for the Russian-occupied Ukrainian territory. On the contrary: the Russian air force feels safe there and harbors the danger of endangering the Ukrainian ground offensive."
Terhalle said it was a mistake that the West might not be delivering an F-16 for fear of a Russian response. Previous Russian threats for arms deliveries have not been followed up. "The Third World War has not yet begun," said Terhalle. He urged full support. Otherwise, Ukraine would not be able to conduct its offensive at full power.
Source: Stern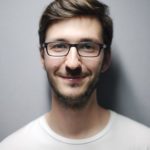 I have been working in the news industry for over 6 years, first as a reporter and now as an editor. I have covered politics extensively, and my work has appeared in major newspapers and online news outlets around the world. In addition to my writing, I also contribute regularly to 24 Hours World.