The polling stations in Germany are still clearly in the hands of Erdogan. According to observers, the fact that German-Turks are supporting the incumbent has more than just historical reasons.
Among the Turkish people who are entitled to vote in Germany, a clear majority for Recep Tayyip Erdogan is once again emerging in the presidential election. With almost 98 percent of the ballot boxes counted from Germany, the incumbent accounted for almost two-thirds of the votes, according to figures from the state news agency Anadolu on Monday. However, official figures from the electoral authority on the result in Germany are not yet available.
Around 1.5 million German-Turks are entitled to vote in Germany. In Turkey, around 61 million people were called on Sunday to elect a new parliament and president. According to this interim result, Erdogan received around 65.4 percent of the votes in Germany. Opposition leader Kemal Kilicdaroglu, on the other hand, only got 32.6 percent. Erdogan is likely to do much better in Germany than in the election overall: According to the electoral authority, Erdogan received 49.51 percent of the votes, while opposition leader Kemal Kilicdaroglu got 44.88 percent.
The reasons
In 2018, Erdogan had already received 64.8 percent of the votes from the German-Turks. According to Yunus Ulusoy from the Center for Turkish Studies in Essen, there are also historical reasons why he did so well in Germany. The guest worker migration primarily brought people from the Anatolian heartland with a religious conservative attitude to Germany, he said.
Gökay Sofuoglu, the head of the Turkish community in Germany, said that Erdogan is also so successful because he has built up a good structure here in recent years. "He presented himself as the caretaker of the Turks in Germany," he said. People have lived in this country for decades, but are not allowed to vote at municipal level, for example, and are constantly confronted with everyday racism. Ulusoy said that there is a kind of protest attitude, especially among younger voters, due to experiences of discrimination.
Erdogan describes himself as a "strong man who gives you the feeling of being part of a great nation, promises you identity and belonging and cements this – unlike German politics." He emphasized that the results reflect the attitude of German-Turks eligible to vote and not that of all people of Turkish origin.
The left-wing member of the Bundestag Sevim Dagdelen said that the sustained high level of approval for Erdogan must be a warning sign for a 180-degree turnaround in German Turkey policy. "It's taking revenge that the federal government, like its predecessors, allowed the Erdogan network to operate in Germany for years and even funded it in part with public funds," she said.
Pro-Erdogan influencers on social media
According to the Turkish-born journalist Hüseyin Topel, the governing party AKP has the best access to Turkish Erdogan supporters in Germany. "They are in these households. That means they go to the mosques and take people with them," he said. In addition, there is the influence of the Turkish pro-Erdogan media, which shaped these households. The AKP is also well represented on social media with pro-Erdogan influencers, among other things.
Turks residing outside Turkey have been able to cast their votes from abroad since 2014. Since then, the AKP has been trying hard to get these votes, said Topel. After all, these could tip the scales in elections. This year there will be a run-off election on May 28th. As with the first ballot, the German-Turks do not vote on the day of the election, but a few days beforehand.
Source: Stern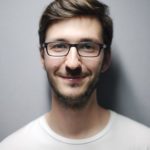 I have been working in the news industry for over 6 years, first as a reporter and now as an editor. I have covered politics extensively, and my work has appeared in major newspapers and online news outlets around the world. In addition to my writing, I also contribute regularly to 24 Hours World.