In the investigations into Donald Trump for storing secret documents in his private property, new evidence has apparently emerged that could put the ex-president in serious trouble.
In the affair of Donald Trump's handling of top secret documents, the pressure on the ex-president is growing. The National Archives, which is responsible for keeping such documents, has informed Trump that it will turn over 16 files to Special Counsel Jack Smith that show the Republican and his top advisers were aware of the correct release of documents during his tenure, the US reports -Broadcaster CNN citing several unnamed sources.
"The 16 recordings in question reflect communications by close presidential advisers, some with you personally, regarding whether, why and how you should release certain classified information," CNN quoted a March 16 letter from archivist Debra Steidel Wall as saying. May to Trump.
Special Counsel is reviewing criminal cases against Donald Trump

The FBI federal police searched Trump's property in Florida in August 2022 and found around 100 documents, some of which were top secret, that the ex-president and his team had not returned to the national archives despite being asked to do so. Special Counsel Smith, appointed by the US Department of Justice, is trying to determine how these papers came to be in Mar-a-Lago. He is investigating whether Trump took or ordered action to undermine government efforts to secure all sensitive records and whether there is enough evidence to charge him with obstruction of justice.
One of Trump's defenses in the case is that he was not required to follow any specific document release process as president. The 76-year-old has repeatedly said he could automatically release all classified documents and even had the power to do so with his mind. Just last week, in a New Hampshire state polling service hosted by CNN, the Republican announced that "if I take them with me, they'll be automatically released."
The files now announced by Wall could undermine Trump's argument and provide important evidence that the then-president was aware of the required declassification process. They could also shed light on Trump's intentions, according to CNN, and show whether he deliberately disregarded declassification regulations despite being aware of them.
Ex-President under pressure
Trump convicted of sexual abuse – he still has these legal problems to deal with
"It has never been a legal claim that Donald Trump could release documents without a trial whenever he wanted to," Noah Bookbinder, a former US attorney and president of Washington's Citizens for Responsibility and Ethics democracy watchdog, tweeted. "But reports that prosecutors have obtained documents showing Trump and his advisers were well acquainted with actual proceedings could be very damaging."
And former US Attorney and Politico columnist Renato Mariotti tweeted: "Jack Smith is targeting Trump's defense of 'declassification by mere thought.' were informed." Showing the jury the actual process required makes it more difficult for Trump to use this defense strategy.
According to CNN, the letter from the National Archives states that the agency will release the documents to Smith by May 24 "unless prohibited by a court order". Elie Honig, the channel's legal expert, thinks it is "very likely that Trump will challenge this in court and very unlikely that he will prevail".
Trump has repeatedly attempted to block witness testimony and the transfer of documents in court, citing the US President's executive privilege, and "lost all of those cases," Honig said. "His record is basically zero wins in terms of executive privilege, all losses. And if he challenges that, he'll have another case in the loss column."
Sources: ,
Source: Stern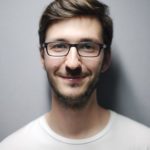 I have been working in the news industry for over 6 years, first as a reporter and now as an editor. I have covered politics extensively, and my work has appeared in major newspapers and online news outlets around the world. In addition to my writing, I also contribute regularly to 24 Hours World.