The popularity of President Erdogan among the electorate in Germany was enormous. But that doesn't mean that the majority of people of Turkish origin are behind him. Is the split now growing?
Serkan Sayin lives in Westphalia, far away from Turkey – and yet the election result affects him deeply. The 51-year-old is disappointed, at a loss, and above all does not understand the renewed popularity of President Recep Tayyip Erdogan among Turks abroad. In Germany, the incumbent got 67 percent – overall he came to 52 percent in the runoff. "I don't understand it. The people who live freely here in a democracy force the people in Turkey to suffer under an autocracy," says Sayin from Ahlen. However, the 67 percent of the votes by no means mean that two-thirds of all people of Turkish origin nationwide are behind Erdogan.
Sayin, for example, decided on German citizenship a good 20 years ago and is not entitled to vote without a Turkish passport. He says: "It's the wrong way for people to have a say in the political situation in Turkey, even though they live and work in other countries." He fears that the rift between Erdogan's supporters and critics in this country will widen. In fact, there is a celebratory mood on the one hand, there were motorcades, loud cheers. Elsewhere, the frustration and concerns are great.
A look at the Turkish community in this country: Around three million people with Turkish roots live in Germany – figures from 2.8 to 3.5 million are circulating; the group is heterogeneous. Nationwide, 1.5 million people were eligible to vote this time. Of them, 50.4 percent cast their votes in the runoff – a good 500,000 of them for Erdogan. The Turkish community in Germany (TDG) makes it clear that – based on three million people of Turkish origin – that's only about 17 percent. Yunus Ulusoy from the Center for Turkish Studies says: "We don't know how other people tick who didn't vote or who aren't eligible to vote."
The political division has long been a reality in Turkey and also among people of Turkish origin in Germany, reports Ulusoy from Essen. The fact that Erdogan won against challenger Kemal Kilicdaroglu will probably not change that much. "The election result affects the people here emotionally, but it doesn't change their everyday life". Normal everyday life will soon resume.
Lots of messages via Instagram
TDG chairman Gökay Sofuoglu perceives "no major arguments or unrest". "The Erdogan voters are enthusiastic, the supporters of the opposition are looking for mistakes and causes. The Turkish-born opposition and the Kurds will not fight here with the Erdogan supporters."
The Turkish-born bar owner Safak Salda from Berlin knows of many people who want to leave Turkey. His bar has become a kind of contact point for many Turks who have already emigrated to Germany or are toying with the idea. The former radio broadcaster also receives a lot of messages from frustrated Turks via Instagram, who often lack the resources or a visa for a new start. On the evening of the election, he tweeted – somewhat jokingly – in response to the voting results: "I should also take over the bar next door, we probably won't fit in my bar anymore."
"The brain drain from Turkey is unavoidable," says journalist Hüseyin Topel from North Rhine-Westphalia, where a particularly large number of people of Turkish origin live. Germany has been benefiting from the immigration of thousands of top professionals – for example in medicine, engineering or education – for years. "This will last."
Beck: "Systematic disintegration policy"
Should the democratically oriented and well-educated young people leave the country, "Turkey will slip economically and technologically," predicts Volker Beck from the Center for Religious Studies in Bochum. He expects "a stronger polarization between Turkish and Kurdish democrats and Erdogan supporters". According to Beck, Erdogan and his AKP are pursuing a "systematic policy of disintegration" in Germany.
And what about the exchange at the political level? Musician Tayfun Guttstadt observes: "German-Turkish relations are on a very cool but pragmatic path. Everyone has got used to it." He doesn't expect any breaks here. The artist from Berlin is pretty pessimistic about the economy: "I strongly assume that Turkey's economy will hit a wall in a year or two."
Scientist Ulusoy adds: From a German perspective, Turkey is an important player in the Middle East. And Turkey would plunge into an economic crisis without the foreign markets of Germany and Europe. "You don't have to love each other, but you have to get along." Little will change in the tense relationship.
The Kurdish community casts doubt on the integration efforts of recent years "when half a million people in Germany decide to vote for a president who stands against freedom of the press and democratic values ​​and for religious fundamentalism." However, Zeynep Yanasmayan from the Center for Integration and Migration Research believes it is too easy to see the election results in this country solely as a sign of failed integration. Many political voices also cited this as the reason for Erdogan's victory.
Topel calls for a policy that "does not stigmatize and, above all, does not exclude" Erdogan supporters. The journalist – he has created a podcast series about immigration, "guest workers", racism and the arson attack in Solingen – calls for clarification so that Erdogan supporters "at least from the point of view of German democracy are not completely lost."
Source: Stern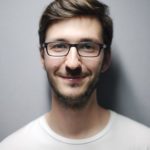 I have been working in the news industry for over 6 years, first as a reporter and now as an editor. I have covered politics extensively, and my work has appeared in major newspapers and online news outlets around the world. In addition to my writing, I also contribute regularly to 24 Hours World.