At the Europe Festival in Falkensee, Brandenburg, Chancellor Olaf Scholz was more emotional than ever. After numerous heckling from the audience, he described very clearly what he thinks of Putin sympathizers.
Olaf Scholz embodies the North German spirit like no other. The Chancellor is considered a quiet person who rarely attracts attention with emotional outbursts. It is all the more surprising that his hat cord bursts quite quickly during a visit to the Europafest in Falkensee in Brandenburg.
As soon as Scholz enters the stage, he is accompanied by boos, whistles and loud "Hau-Ab" requests. He is also often referred to as a "warmonger" because he is accused of escalating the Russian invasion of Ukraine by supplying weapons and supporting the defending country, and thus of being indirectly responsible for the victims of the war. Too much for Scholz.
Olaf Scholz: "War monger is Putin"

He makes it clear: "The warmonger is Putin. He invaded Ukraine with 200,000 soldiers. He mobilized many more. He risked the lives of his own citizens for an imperialist dream. Putin wants to destroy and conquer Ukraine – and he has We have others in mind. We, as friends of freedom, as democrats, as Europeans, will not allow that." Applause follows, accompanied by heckling.
"Dear screamers, while you're shouting 'make peace without weapons', Putin has amassed an incredible number of tanks, rockets, cruise missiles – and aimed them at Ukraine. He's destroying cities, he's destroying villages, he's destroying railway lines and highways. And he has incredible killed many citizens, children and elderly in Ukraine. That is murder, to put it bluntly."
Scholz continues, ignoring the enormously vocal critics yelling at the chancellor and his public address system in the audience. Away from the crowd, which also wears T-shirts with anti-vaccination slogans ("Don't give Gates a chance"), the chancellor is always applauded by others. Apparently there is disagreement. He ended the speech with the words: "And democracy also shows that there are loudmouths, but we can speak louder. Have a nice day."
Scholz' loud speech came unexpectedly

In a video that shows excerpts from Falkensee, you can see how young people in particular take selfies with the chancellor after the speech – apparently the emotional outburst was well received by some.
Training of Ukrainian soldiers
There's a chancellor sitting on the tower! Olaf Scholz strokes the "cheetah"
The Chancellor's speech has also been circulating online since Friday – because many initially missed the fact that Scholz can obviously do things differently. Writer and political scientist Jagoda Marinić, who is also responsible for the star is active, wrote: "Olaf Scholz, as I have never seen him. And I find him very good. Thank you, Chancellor". Others write: "More of it. Much more. And louder!" and "Passion suits our chancellor".
Source: Stern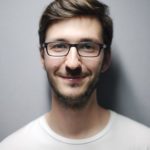 I have been working in the news industry for over 6 years, first as a reporter and now as an editor. I have covered politics extensively, and my work has appeared in major newspapers and online news outlets around the world. In addition to my writing, I also contribute regularly to 24 Hours World.