In a former arms factory in Toledo, Spain, the Ukrainian foreign minister is asking for more military aid in the fight against Russia. He makes a special appeal to the federal government.
Ukrainian Foreign Minister Dmytro Kuleba has again called on Germany to supply Taurus cruise missiles to fight Russia.
"There really isn't a single objective argument against this decision," said Kuleba on the sidelines of an EU foreign ministers' meeting in Toledo, Spain, which his German colleague Annalena Baerbock (Greens) also attended. He called "the German government constructively, friendly and without pressure" to make this decision.
"It makes sense because it helps our counteroffensive and thus helps end the war earlier," Kuleba said. France and Britain have already delivered long-range cruise missiles.
German hesitation
Fears that the modern cruise missiles could also be fired from Ukraine at targets on Russian territory and that Russia could then retaliate are considered to be the reason why Germany has so far failed to decide on Taurus deliveries. It is therefore considered possible that they should be technically modified before they are released so that destinations in Russia cannot be approached with them.
Baerbock initially did not comment publicly on the subject in Toledo. Last week she said vaguely on Deutschlandfunk that "technical details" still had to be clarified. It is important not just to promise something, "but that it is then delivered and works and that the different systems interlock. And that now also applies to other measures such as cruise missiles".
Ask other EU countries too
In addition to the Taurus system, Kuleba also mentioned other artillery ammunition, armored vehicles, tanks and new air defense systems as required armaments at the EU meeting. According to him, the latter could secure a new route for Ukrainian grain exports, which leads from the Ukrainian Black Sea region towards Romanian sovereign waters. The Ukrainian asked militarily neutral EU states such as Austria and Ireland to provide armored rescue vehicles to rescue injured soldiers.
criticism of critics
Kuleba also found clear words in view of the recent increased criticism of the strategy of the Ukrainian armed forces in the current counter-offensive. "To criticize the slow pace of the counter-offensive is to spit in the face of the Ukrainian soldier who lays down his life every day and liberates kilometer after kilometer of Ukrainian soil," he said. He advised all critics to shut up and come to Ukraine. You should then try to free a square centimeter there yourself.
The New York Times, among others, previously reported that Western military strategists believe that the Ukrainian armed forces made mistakes in their counteroffensive. Kiev has stationed too many soldiers, including some of the best combat units, in the wrong places, it said. Mainly for this reason, the Ukrainian military also have difficulties in breaching the Russian defense belt.
No concrete commitments
At the informal meeting in a former arms factory, nothing was initially known about concrete new commitments from EU states. Without Kuleba, the foreign ministers discussed, among other things, the financing of further military aid. EU foreign policy chief Josep Borrell recently suggested making longer-term commitments and using EU money to support the delivery of modern fighter jets and missiles. He wants to mobilize five billion euros annually from 2024 to the end of 2027.
In Toledo, Baerbock was open to new agreements. "It is our responsibility to keep reflecting on how we can coordinate our support for Ukraine even more efficiently and in a more coordinated manner," she said. Regarding the high cost of the support, the Green politician explained: "We have to keep reminding ourselves every day: We are investing in peace in Europe."
War fatigue warnings
Lithuania's Foreign Minister Gabrielius Landsbergis said he understood that public pressure could be spreading in some countries. However, one must be aware of what it would mean not to support Ukraine until they defeat Russia. Then it will be the case that Kremlin boss Vladimir Putin can declare his victory, he said.
Source: Stern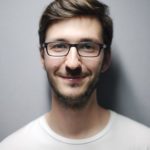 I have been working in the news industry for over 6 years, first as a reporter and now as an editor. I have covered politics extensively, and my work has appeared in major newspapers and online news outlets around the world. In addition to my writing, I also contribute regularly to 24 Hours World.