For Markus Söder, the "thing" about his vice Hubert Aiwanger may be over. The head of the Free Voters has answered his questions about the scandal surrounding the anti-Semitic leaflet – in writing. Aiwanger's answers (and non-answers) verbatim.
After Söder's word of power in the leaflet affair, the farce about free voter boss Hubert Aiwanger should apparently be off the table. After all, everything has been said on the subject – including in writing. The Bavarian government had put 25 questions to its Economics Minister. Their replies are now public (read an analysis here).
Söder's list of questions including Aiwanger's answers in full:

"Preliminary remark:
I did not write the said leaflet and I consider it then as now as disgusting and inhuman. It reflects neither then nor now my personal attitude.
The events addressed in this catalog of questions date back around 36 years. At that time I was 16 years old. I would therefore like to point out that many details I no longer remember today. In addition, the truthfulness of many allegations can no longer be determined beyond doubt. Facts can no longer be completely reconstructed. Likewise, the interpretation and classification in the situational context is no longer possible.
I regret if my behavior in relation to the pamphlet or other allegations against me from my youth have hurt feelings.
I am horrified at the way a teacher tries to politically and personally destroy me with a document from my school days and the passing on of information from the protected area of ​​school. The publications from teacher circles are a massive violation of the Bavarian service law. I reserve the right to take legal action against suspicious reporting with mostly anonymous statements and the omission of exculpatory content.
Questions and answers:

To find the flyer:
1. Why were the leaflets in your school bag? What did you want with that, why didn't you immediately destroy/throw away the leaflets?
I don't remember this process in detail. According to my brother, he believes I collected the leaflets to de-escalate.
2. Did you distribute the flyer?
See answer to question 1.
3. Why did suspicion fall on you back then?
That is beyond my knowledge.
4. How, why and by whom was your school bag searched?
As far as I can remember, the school bag was opened in the secretariat in the presence of school staff. The leaflet or leaflets were retained. After 36 years, I can no longer remember the details.
5. How many copies of the leaflet were found in your school bag?
One or few.
As for the leaflet itself:
6. What typewriter was the leaflet written on?
I don't know. Probably on the typewriter at home.
7. Who created the leaflet? Where and to whom should it be distributed?
According to his own statement, the flyer was created by my brother because of his problematic school situation and his annoyance with teachers in order to provoke them. I do not know where and to whom it was or was to be distributed.
8. How many copies of the leaflet were made?
The leaflets were not created by me, I do not know the number of copies.
9. When and how did you become aware of your brother's alleged authorship?
I can't remember.
10. Were you surprised when you first saw the leaflet? How did you rate it back then?
I was shocked.
11. Did you create the leaflet together with your brother? Why does the last sentence of the leaflet begin with "We", who is behind the "We" ("We hope for a large number of participants")? Were other people involved in creating the flyer?
I was not involved in the creation of the leaflet. I cannot answer the other questions.
12. Why is the leaflet about Auschwitz, Dachau, etc., when your brother is said to have been angry about the school administration, teachers and his failure to do so? Who was meant by "traitor to the people"?
I did not create the leaflet and did not contribute to it. So I can't answer the questions.
Regarding the consequences of finding the leaflet at the time:
13. Were you the only one appointed director? Why? Has the school Disciplinary Committee been involved in the matter?
I do not remember whether other people were appointed director. I can't remember a possible meeting of the Disciplinary Committee.
14. Why did you take responsibility for the leaflet vis-à-vis the school administration?
I don't know if and what responsibility I took on for the flyer. After finding the leaflet in my school bag, I was threatened with the police. As a way out, I was offered to give a presentation. I went into it under pressure. That probably settled the matter for school.
15. Did you admit or admit to the school administration that the flyer was yours?
Please refer to question 14.
16. Did you give the presentation that was imposed on you as a sanction?
As far as I can remember, probably yes.
17. Why didn't you get a reprimand from the school management? Why weren't your parents included even though you were still a minor?
Only the school administration at the time can answer these questions.
18. Did you confront your brother about the flyer? Have you made it clear to him why such content is absolutely out of the question? Has your brother shown insight?
My brother and I were in shock. The idea of ​​a police visit to my parents' house scared me. Even afterwards, my brother was ashamed of the abominable content and deeply regretted it.
19. Why didn't your brother own up to the leaflet then, but only now?
Because of his problems at school, my brother was in a difficult situation anyway and was afraid of the dramatic consequences. Due to the current suspicions against me, my brother clarified the authorship.
20. Was your brother, who, according to him, constantly had disagreements with teachers and was "sent to the school principal for trifles", (also) suspected by the teachers?
That is beyond my knowledge.
21. Did your brother or did you often create leaflets? If yes, on which topics?
I don't remember making leaflets when I was in school. I am not aware of any other leaflets by my brother.
22. Were there other incidents at school where you were disciplined? If yes, which?
Apart from an incident in art class that has nothing to do with the current discussion, I don't remember anything (Note: In general, care must be taken to ensure that the safety of the school is not undermined. Pupils, parents and teachers must be able to rely on that school internals are not made public).
23. What consequences did you personally draw from the matter at the time?
The incident was a life-changing experience for me. He initiated important intellectual processes.
24. How do you position yourself on the accusation that your further behavior or appearance at school suggested a proximity to National Socialist ideas, which is why suspicion fell on you (according to press reports allegedly imitations of Hitler and his speeches, "Hitler mustache") )?
25. Were there other possible far-right activities in the past?
Questions 24 and 25 are answered together: I also made mistakes when I was young, which I regret today. I regret hurting feelings through my youthful behavior. However, mistakes from youth should not be blamed on a person for all eternity. Every human being must also be allowed a development and maturation process."
Note: Questions are bolded by the editors for better readability
source:
Source: Stern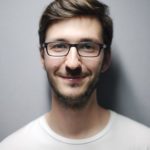 I have been working in the news industry for over 6 years, first as a reporter and now as an editor. I have covered politics extensively, and my work has appeared in major newspapers and online news outlets around the world. In addition to my writing, I also contribute regularly to 24 Hours World.