More than 200,000 people have applied for asylum in Germany this year. Baerbock does not believe that additional "safe countries of origin" are the right path.
The number of asylum seekers and recognized refugees has continued to increase this year, reigniting the old dispute over additional border controls and the classification of additional countries as so-called safe countries of origin. This also shows different positions within the traffic light coalition.
According to a current analysis of federal government data by the Left Party, there were a total of around 3.27 million registered asylum seekers and refugees with different residence statuses living in Germany at the end of June, including around a million people from Ukraine. The total number was therefore 111,000 higher than the last query from the Federal Ministry of the Interior at the end of last year. Also counted were so-called tolerated persons who are obliged to leave the country but cannot be deported for various reasons for the time being.
As of June 30th, 279,000 people were said to be required to leave the country, of which almost 225,000 had a tolerated stay. The "Neue Osnabrücker Zeitung" first reported on the federal government's response to the left-wing faction's request.
Significantly more asylum applications
According to the Federal Office for Migration and Refugees, around 204,000 migrants applied for asylum in Germany for the first time between the beginning of January and the end of August. That is around 77 percent more than in the same period last year. CDU politician Thorsten Frei estimates that this number will rise to around 350,000 in 2023. As a state, Germany has "completely lost control over migration," said the Parliamentary Managing Director of the CDU/CSU parliamentary group on Thursday evening on "Lanz" on ZDF.
Frei complained that only a small number of rejected asylum seekers are deported. "Basically, the signal is sent out: Once you've made it to Germany, you can stay here – regardless of whether you need protection or not." At the weekend, CDU leader Friedrich Merz pushed for more countries to be declared "safe countries of origin".
Baerbock does not want to expand the list of safe countries of origin
Foreign Minister Annalena Baerbock rejected calls to comprehensively expand the list of so-called safe countries of origin in order to make deportations there easier. "I think it is a daring approach to approach foreign policy with a lawnmower for domestic political reasons," the Green politician told the newspapers of the Funke media group and the French newspaper "Ouest-France".
However, the Foreign Minister defended the cabinet's decision to include Georgia and Moldova in the list of such countries. Both states are on the way to the EU and are implementing extensive reforms in the rule of law, democracy and human rights, she said.
Headwind for the Foreign Minister also comes from the ranks of the coalition partner SPD. Party deputy Dirk Wiese was open to classifying other countries as safe countries of origin. It must be checked "from which other countries asylum applications have little chance of success," he told "Spiegel".
Thuringia's Interior Minister Georg Maier also spoke out in favor of adding other countries to the list of "safe countries of origin". "For me, the Maghreb states (Algeria, Tunisia and Morocco) are among them," he told "Spiegel". "We have to reduce the number of people who come to us," said the SPD politician. With regard to the plans for a reform of the Common European Asylum System, Maier said: "The Greens are questioning the decision. If it fails, we will be isolated in Europe and will have even bigger problems in East Germany."
Support from the states required
Berlin's Governing Mayor Kai Wegner (CDU) told the "Tagesspiegel" that the federal government is now required to get the refugee numbers under control and to massively support the states in accommodating the refugees. More large-scale accommodation would be needed in the capital. "We will have to decide on new locations in Berlin by the end of September," he announced. Wegner said: "We will do everything we can to ensure that no gym in Berlin has to be closed."
Saxony's Prime Minister Michael Kretschmer (CDU) warned on Wednesday that irregular migration must urgently be curbed. The demands of the Interior Ministers' Conference range from the designation of additional safe countries of origin to make repatriation easier, to border controls and centers to accommodate multiple and intensive offenders who cannot be deported.
The police union (GdP) said it was a fallacy to believe that stationary controls at German borders could reduce the number of refugees. The deputy GdP federal chairman Sven Hüber said that data from Bavaria shows that the number of refugees to be admitted and checked cannot be reduced with border controls. Much more promising would be massively intensified efforts to uncover and dismantle smuggling structures. At the same time, it makes sense to make the so-called veil search in the border area more closely meshed.
In practice, it turns out that deportations of people who have entered the country illegally and are seeking asylum are almost impossible at the border, said Hüber. This is because these are only possible as an immediate measure if an entry and residence ban has been imposed on third-country nationals. At the border with Austria, where border controls have been in place since 2015, this only happened in six cases last year based on hits in the European fingerprint system "Eurodac" and in one case so far in 2023.
Source: Stern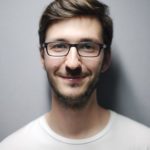 I have been working in the news industry for over 6 years, first as a reporter and now as an editor. I have covered politics extensively, and my work has appeared in major newspapers and online news outlets around the world. In addition to my writing, I also contribute regularly to 24 Hours World.