The Speaker of the House of Representatives wants to remove the US President from office to save himself. But Kevin McCarthy's plan threatens to backfire.
Questions are not permitted. When Kevin McCarthy appeared in front of the cameras in Washington on Tuesday around 11 a.m. local time, he spent about four minutes explaining why he was pushing for impeachment proceedings against US President Joe Biden. The speaker of the US House of Representatives had hesitated for a long time – and now McCarthy is doing something he had ruled out less than two weeks ago. The American press would have liked to confront him with his rethinking. But it remains the same: no questions.
When the Democrats launched their first impeachment trial against Donald Trump four years ago, McCarthy said that his predecessor Nancy Pelosi could not decide on his own initiative. "This requires a proper vote by the House of Representatives." The speaker has the right to initiate a so-called "impeachment" on his own. But McCarthy always thought it would be wiser to do this with the help of a majority of parliamentarians. And just 11 days ago, the Republican said: "If we move forward with impeachment, it would be by a vote in the House of Representatives, not by a statement from one person."
What happened in these eleven days? If you want to explain this, you have to look less at Joe Biden and more at McCarthy and his party. There are currently 222 Republicans in the House of Representatives, who have a majority of just four votes. When McCarthy ran for speaker in January, he only received a majority in the 15th round. The right wing, the so-called "Freedom Caucus," considers McCarthy to be the wrong choice. Even a single member of parliament can demand the removal of the speaker at any time and force a vote. McCarthy is the hostage of his own party.
In an agreement with the hardliners in his faction, he made far-reaching concessions. Now many McCarthy opponents feel betrayed. The ultra-right MPs were particularly displeased with the fact that McCarthy had negotiated a compromise with Biden to raise the debt limit. The speaker was able to push through some cuts in Biden's budget plan. But the USA is a long way from a budget with tough cuts and significantly lower new debts.
McCarthy wants to save himself

There is currently another argument about money in Congress. Parliament must pass various laws by the end of the month to ensure that 438 federal authorities do not run out of money on October 1st. If this does not happen, there would be a widespread shutdown, thousands of government officials would have to stay at home, and many authorities would stop working. The United States of America is paralyzed.
This would be just right for the right wing of the Republicans. They want to set an example so that government spending finally falls. McCarthy is now in a quandary. Should he – as with the debt ceiling – work with the Democrats and alienate part of his group? For the good of the country?
That's exactly what it will come down to in the end. But then his own people overthrow him? McCarthy hopes that he can use the impeachment process to protect himself. There are credible allegations that Biden was involved in his son's illegal business, McCarthy said on Tuesday. "These are allegations of abuse of power, cover-up and corruption, and they warrant further investigation." He failed to provide any evidence for these allegations.
Even among the Republicans, there are several MPs who believe impeachment proceedings against Biden would be a mistake. If the House of Representatives votes on it in the next few months, Republicans could miss a majority. And even if there is, Biden doesn't have much to fear. The Senate has the final say in such proceedings. The chamber would have to vote against the president with a two-thirds majority. The Democrats currently have a slim majority in the Senate. So Biden doesn't have to worry about his office, at least not until the election in November 2024, when he wants to run for a second term.
Kevin McCarthy, on the other hand, has to be afraid. A few minutes after Biden announced that he would initiate impeachment proceedings against Biden, Republican Representative Matt Gaetz from Florida took the microphone in Congress. He accused McCarthy of reneging on the agreement he had made with the ultra-conservatives. If that doesn't change, McCarthy would have to be "removed" from office.
The Biden hunter is himself a hunted man.
Source: Stern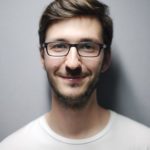 I have been working in the news industry for over 6 years, first as a reporter and now as an editor. I have covered politics extensively, and my work has appeared in major newspapers and online news outlets around the world. In addition to my writing, I also contribute regularly to 24 Hours World.