The firewall against the AfD is shrinking on the CDU side – in Thuringia both parties are now in cahoots. Nico Fried explains in his column this week why the Union can't actually want that.
On the very day that CDU politician Mario Voigt took a political game to the extreme in the Thuringian state parliament, he said the remarkable sentence: "People are fed up with these political games." You first have to have the courage to do that after you, as CDU leader, have gotten involved with the right-wing extremist AfD in order to outsmart the state government; after the reduction in real estate transfer tax was considered more important than maintaining a distance from Björn Höcke; after exhausting democratic rules to justify common cause with a party that prefers to use democracy to ridicule it.
The Thuringian CDU is a constant source of impertinence for the federal party. The election of an FDP politician as Prime Minister with the help of the AfD in February 2020 later cost CDU chairwoman Annegret Kramp-Karrenbauer her office. Back then, Kramp-Karrenbauer tried to reverse the fall from grace in Thuringia. The party friends let them run.
One can therefore at least understand that her successor took a different path. Friedrich Merz gave the Thuringian CDU absolution before the vote. Unlike Kramp-Karrenbauer, Merz didn't go to Erfurt, he stayed away. After all the discussions about his position on the AfD, no one can seriously believe that Merz really welcomed the Thuringian CDU's plan and the debates that followed. But because he had learned from the example of AKK how party friends in Erfurt can show you if you get involved, Merz simply acted as if there was no reason to get involved.
Union wants to avoid conflict before the election campaign in Bavaria

Out of fear of being damaged by the events in Thuringia, Merz behaved towards the AfD problem in a similar way to a wide-mouthed frog encountering a stork. The wide-mouthed frog asks the stork what he likes to eat the most. The stork answers: wide-mouthed frogs. To which the wide-mouthed frog purses his lips and replies: "You don't have to worry about it."
CSU boss Markus Söder supported Merz, albeit at the lowest level: "I think he's right." Merz had a favor with Söder because he praised his dealings with Free Voters leader Hubert Aiwanger as "brave". Söder is currently having Franz Josef Strauss put up a poster in Bavaria with the sentence: "We don't want to have anything to do with right-wing radical fools and extremists." It is simply inconceivable that Söder believes what the Thuringian CDU did in the Erfurt state parliament was right. But the Bavarian election campaigner also wanted to avoid new disputes in the Union – that's not going to happen.
So Mario Voigt teamed up with the AfD, Merz protected Voigt, Söder protected Merz, a cascade of insincerity. Merz and his general secretary Carsten Linnemann argued like this: Don't make yourself dependent on other factions when it comes to proposals in parliament. This sounds plausible in terms of democratic theory and yet is naive in terms of real politics. Of course, you always have to weigh up whether achieving a goal is worth the price you pay for it, for example financially. But it also applies to the political consequences. Otherwise, the dependency that one supposedly avoids will be replaced by arbitrariness that enhances others. In this case the AfD.
The Union cannot want that.
Source: Stern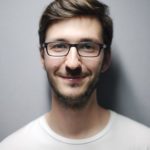 I have been working in the news industry for over 6 years, first as a reporter and now as an editor. I have covered politics extensively, and my work has appeared in major newspapers and online news outlets around the world. In addition to my writing, I also contribute regularly to 24 Hours World.